Mexico City, Mexico — Genaro García Luna, the former head of Mexico's equivalent of the FBI, was convicted of drug trafficking on Tuesday. The disgraced 54-year-old "supercop" could face a sentence as severe as life in prison. 
Twelve jurors at the trial being held in the United States District Court for the Eastern District of New York took three days to deliberate before delivering their verdict in a trial that saw multiple convicted top-level drug traffickers testify against the former law enforcement official.
U.S. authorities accused Garcia Luna of receiving bribes from the Sinaloa Cartel, accusing him of exploiting his position as a top security official to facilitate and secure drug trafficking into the U.S.
Garcia Luna was unanimously found guilty on five counts:
Engaging in a continuing criminal enterprise.
International conspiracy to distribute cocaine.
Conspiracy to distribute and possess cocaine.
Conspiracy to import cocaine.
Making a false statement to the immigration authority.
Brian Cogan, the same judge who sentenced Sinaloa Cartel boss Joaquín "El Chapo" Guzmán-Loera to life in prison in 2019, also presided over García Luna's case. He said that the final sentence would be disclosed at a public hearing on June 27.
Reportedly, García Luna might face a minimum sentence of 55 years to life in prison.
The trial began on January 17, more than three years after his arrest in December 2019 in Dallas, Texas. Since January 23, the Brooklyn courthouse was host to 26 witnesses who shared testimony that helped prove that as Mexico's leading security chief, García Luna was working directly for one of the largest and most violent drug cartels in Mexico's history. 
García Luna's lawyer, Cesar de Castro, has rejected the verdict, saying that the U.S. government "had no reliable evidence to corroborate the testimonies."
During final arguments, De Castro failed to convince the jury that the accusations against his client were untrustworthy since the former narco witnesses were unreliable.
De Castro is adamant that Garcia Luna is innocent and will continue to fight to clear his name.
"This has been a long and difficult road for Mr. Garcia Luna, and his fight will continue. He will continue to do everything he can to clear his good name. These are difficult times for him, and we ask that you respect his and his family's privacy until they are able or willing to talk," said de Castro.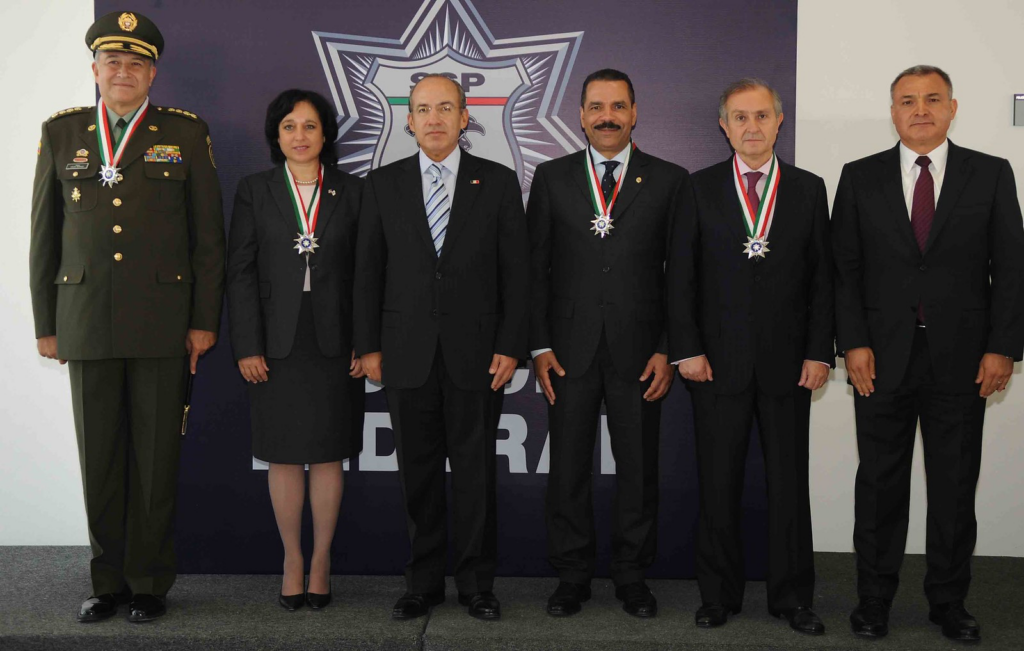 The conviction of García Luna, who was seen as former President Felipe Calderón's right hand man, resonated south of the border, where opposing political figures celebrated the jury's decision.
"Justice has arrived for the man who was Felipe Calderón's squire. The crimes against our people will never be forgotten," wrote Jesús Ramírez Cuevas, a spokesman for current President Andrés Manuel López Obrador.
García Luna was appointed as the Secretary of Public Security — which controls the Federal Police — during the Calderón administration (2006 to 2012).
During that administration, both men launched the "war on drugs," a militarized strategy that resulted in over 100,000 deaths from 2006 to 2012. In part, what García Luna's trial helps show is that, far from ending drug trafficking in Mexico, the operation's true intentions were to empower the Sinaloa Cartel.
While Calderón was accused during the trial by a key witness of being aware and involved in García Luna's crimes, the former president has denied all allegations against him.
Read more—-  https://aztecreports.com/testimony-on-felipe-calderons-alleged-cartel-ties-stirs-debate-about-prosecuting-former-mexican-leaders/3448/
Nevertheless, others have criticized the fact that the former Mexican official had to be tried in a foreign court and not in Mexico, criticizing the government of President López Obrador for allowing impunity to former public officials suspected of involvement in the drug trade.
Hours after the jury's decision on García Luna was made public, Calderón issued a letter acknowledging his former associate's conviction while denying that he was involved or aware of García Luna's criminal career.
"I am a man of laws, and I respect the findings of the courts that act according to them; during my tenure as President of Mexico, and throughout my life, I have always been on the side of justice and the law, and I will always be on the side of the victims," wrote Calderón. 
During his routine press conference on February 22, López Obrador challenged his predecessor and political rival to explain why he chose García Luna as his security official in the first place.
"Here, the bottom line, what is omitted, is what is the explanation that you are going to give to the people of Mexico about why you appointed García Luna and whether you knew or did not know, and that is what we want information about, that is the explanation we are waiting for," said López Obrador.
In addition, the president said that García Luna should act as a witness and disclose whether he briefed the former presidents he worked for on his criminal activities.
"I would say as president of Mexico, for the good of the country, that hopefully, he will do so, in exchange for informing whether he received orders or informed the former presidents, both [Vicente] Fox [2000-2006] and Calderón," he added.