Mexico City, Mexico — After days of speculation and debate, Tesla CEO Elon Musk revealed that his electric car company will build a manufacturing plant in the state of Nuevo León, in northern Mexico.
During the company's 2023 Investors Day on Wednesday, Musk said he was "excited to announce that we're going to be building a new Gigafactory in Mexico." According to Mexican President Andrés Manuel López Obrador, the project entails an investment of USD $5 billion.
The Gigafactory will be based in Santa Catarina, a city of around 300,000 people that's about a seven-hour drive from Tesla's Austin, Texas, headquarters. It will join the ranks of other plants in the United States, Germany, and China. Reportedly the Gigafactory will produce up to 1,000 cars per year and create 6,000 jobs in the region.
Initially conceived as a massive battery production facility, capable of producing up to billions of watt-hours per year in batteries, Gigafactories are now a staple of Tesla's production line worldwide, producing battery packs, solar panels, and different car models.
While Musk did not provide further detail as to when construction will begin on the latest Gigafactory, or what exactly will be produced there, Tesla did announce on Twitter that their new "next-gen vehicle" would be assembled at the Mexican plant.
The announcement comes weeks after López Obrador issued a presidential decree that nationalized 234,855 hectares rich in lithium in the northwestern Sonoran desert.
Lithium is an important mineral for battery production, and a 2021 report revealed that Tesla consumes more lithium than its four closest competitors combined.
Read More: Mexican President nationalizes lithium, hints at Elon Musk partnership
Concerns over the factory's impact on drought-stricken Nuevo Leon
Initially, López Obrador had refused to allow Tesla to open its manufacturing plant in Monterrey over concerns of the intense droughts afflicting the city. (Santa Catarina is a suburb of Monterrey, the capital of Nuevo Leon).
"Things are going well. We spoke yesterday with Mr. Elon Musk, the director of Tesla. There is already an understanding; they are going to dedicate the investment to Mexico, and the plant will be established in Monterrey with a series of commitments to address the problem of water scarcity," the president said at a press conference.
In 2022, northern Mexico experienced extreme water shortages, and Nuevo Leon issued a state of emergency last February due to lack of water. Declining rainfall is a major factor, but locals also blame shortages on heavy industries, such as beverage plants, that are sucking aquifers dry.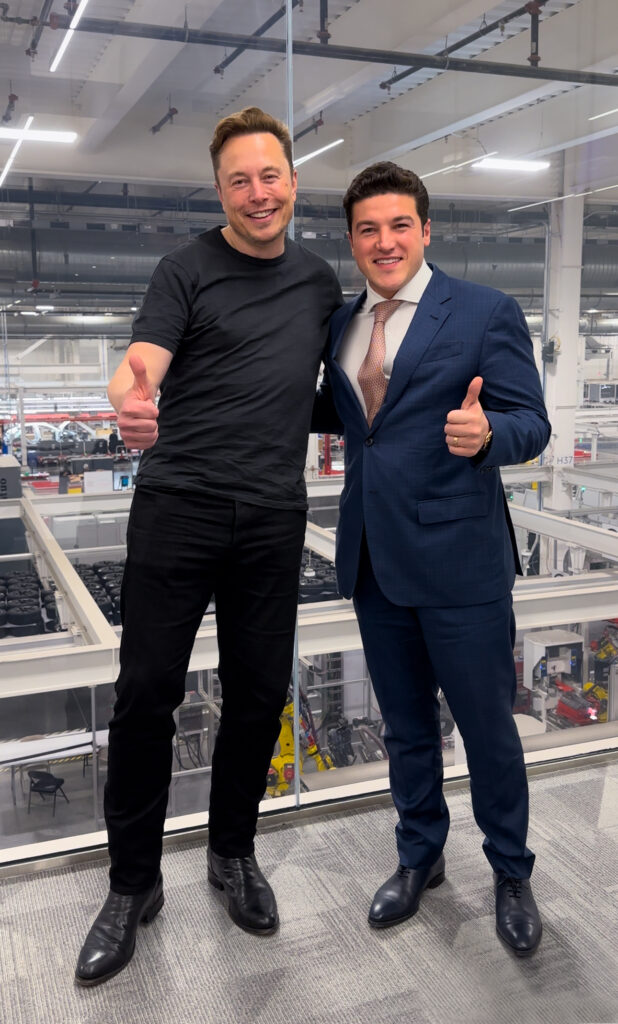 Read more: Small Oaxacan community wins rare battle in Mexico's water war with beverage companies
Leading up to the announcement, the Mexican president seemed to have favored the central state of Hidalgo for the site of Tesla's new plant, which is close to one of his signature infrastructure projects, the new Felipe Angeles International Airport.
While the two sides came to an agreement on the Gigafactory in Nuevo Leon, Reuters reported on Friday that the company had scouted locations for a potential battery factory in the central states of Hidalgo, Queretaro and Puebla.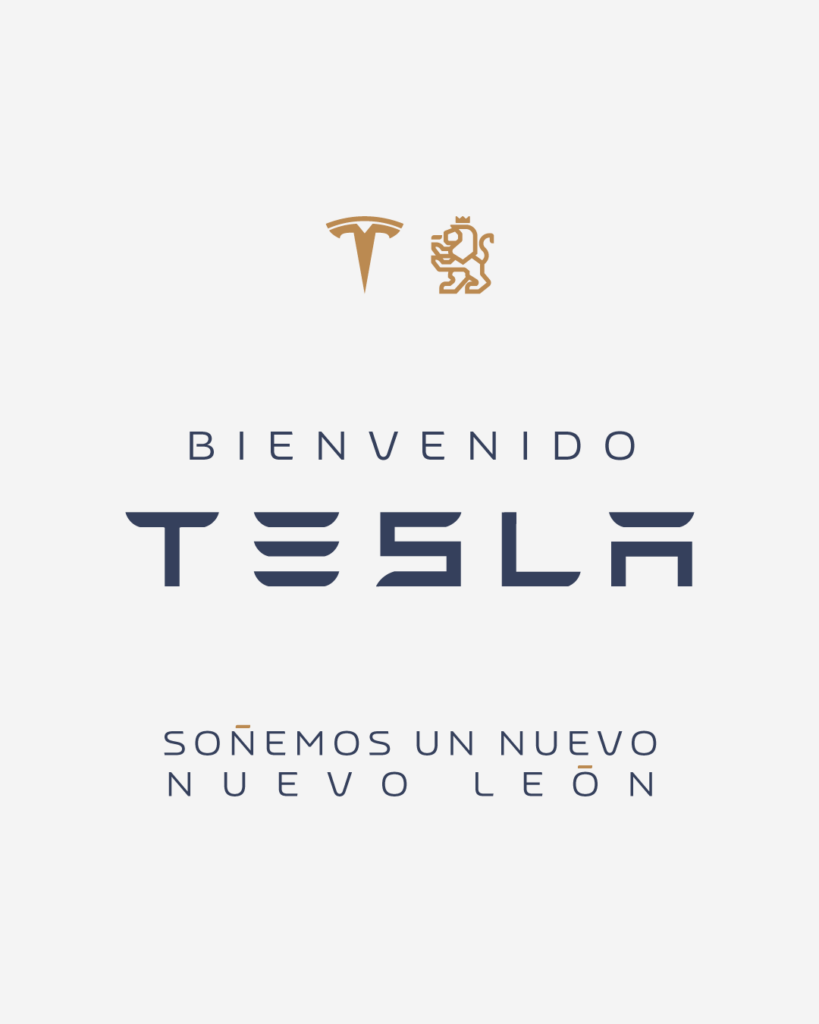 With the Gigafactory agreement inked, Musk stands to benefit from a series of advantages a Mexican factory could provide.
Nearshoring and Mexican lithium
Constructing the Tesla plant in Santa Catarina, which sits about 900 miles from the lithium-rich Sonoran desert, could facilitate access to the mineral reserves, which the Mexican government has placed at the center of their renewable energy industry strategy.
Mexico has announced a plan to build multiple solar energy farms in Sonora as well as develop its lithium reserves for battery production, including in electric vehicles.
The move could make Mexico the first Latin American country to produce electric vehicle batteries on a commercial scale.
"I clarified to [Musk] that lithium has already been nationalized, but we can still reach an agreement," the president said on Wednesday.
"Lithium belongs to the Mexicans, but if the raw material is purchased and put in the battery plants in Sonora, and if Sonorans and Mexicans are given jobs, then an agreement can be reached."
Currently, the largest lithium producers in the world are Australia, Chile, and China. In 2021, Tesla signed a three-year deal with China's Ganfeng Lithium to supply the electric automaker.
However, the country has been diversifying its suppliers in what some analysts say is an effort to reduce its dependence on China.
By focusing on nearshoring its manufacturing operations in Mexico, and so close to vast lithium reserves, Tesla could centralize its operations closer to its Texas headquarters.
Mexico is also well known for its automotive manufacturing sector. According to its National Auto Parts Industry (Industria Nacional de Autopartes), Mexico is Latin America's leading manufacturer and exporter of vehicles and auto parts.
The industry has established a vast infrastructure to export vehicles and auto parts to the U.S., and thanks to the trilateral North American commercial agreement (USMCA), vehicles containing at least 75% of locally manufactured components are exempted from paying the 25% tariffs usually charged to cars imported into the U.S. from other countries.