Mexico City, Mexico– Title 42 — a public health policy implemented by former President Donald Trump and continued by President Joe Biden which allows the United States to deport asylum seekers immediately to places like Mexico — expired on Thursday at 11:59 pm ET. 
Thousands of migrants from countries facing economic and political crises from across the hemisphere have gathered at Mexico's northern border with the U.S., reported The New York Times.
Across Mexico, government authorities and nongovernmental agencies that aid migrants have been preparing for the end of Title 42 and its impact south of the U.S. border, including a possible influx of asylum seekers from countries like Haiti, Venezuela and Central American nations.
At his morning press conference on Thursday, Mexican President Andrés Manuel López Obrador spoke of measures taken by his administration to assist the U.S. with the policy change.
"Well, to help in everything, to cooperate with the U.S. government so there is no chaos, much less violence on the border. We are helping in the southeast to protect migrants," said the president.
He announced that an unknown number of National Guard troops were being deployed to the southeast of the country, including in the state of Chiapas, on the southern border with Guatemala.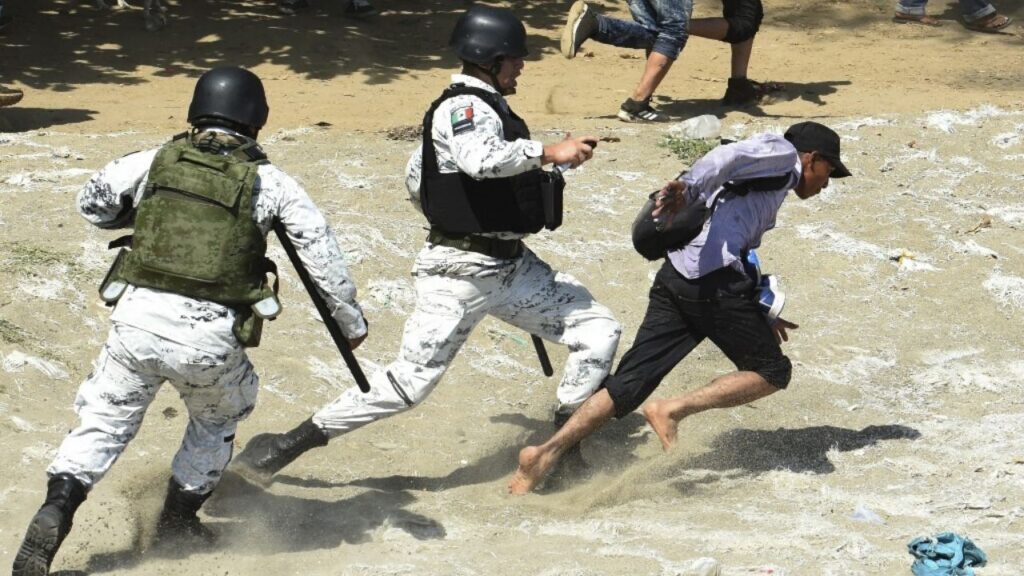 Highways connecting Chiapas to other southern states like Quintana Roo and Campeche have reportedly been patrolled by the National Guard since Wednesday. Troops are monitoring traffic for migrants on buses or trucks trying to bypass migrant checkpoints.
Despite cases of harassment, extortion and physical abuse by National Guard troops against migrants in recent months, Lopez Obrador assured that the troops' presence was meant to protect migrants from criminals and they had been instructed not to use force.
Read more: Mexico has militarized its immigration policy: Report
In the northern border state of Tamaulipas, local authorities launched "Operativo Espejo" (Operation Mirror), deploying police and immigration agents to keep out migrants looking to cross into the U.S. as well as those being deported from the U.S. back into Mexico.
Mexico's president and U.S. authorities have released messages to migrants reminding them that the end of Title 42 does not mean an "open border" policy. Detentions and deportations by both governments will continue after Title 42 goes away.
How migrant shelters are bracing for the change
NGOs that aid people making the dangerous journey north to the U.S. are also bracing for changes after Title 42's expiration.
"I think now everyone wants to go up north," Gabriela Hernandez, director of Casa Tochán, a migrant shelter in Mexico City, told Aztec Reports.
"[We were] full two weeks ago, and now I have half of the quota, and everyone is eager to go north. So we rather think that we will be receiving those who are expelled," she said.
Hernandez is preparing for a potential influx of migrants in the coming weeks, and is collecting donations, water and medical supplies just in case.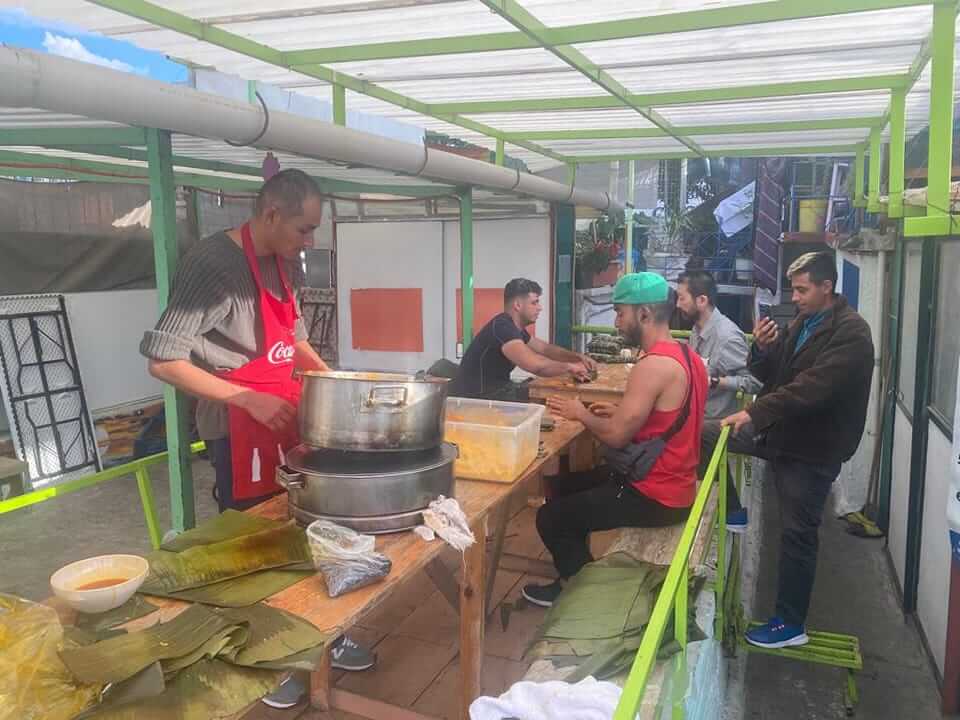 She also said that another shelter set up by the local government which houses Haitian and Venezuelan migrants is overcrowded and has reached out to her for help. And makeshift shelters with little resources are beginning to pop up in the city, according to Hernandez.
"A shelter has been made by the people who arrive and are camping, and there is no food, and it is very bad," she said. "There are no bathrooms. It is horrible."
According to Sister Isabel Turcios, director of the Franciscan Network for Migrants in Piedras Negras, Coahuila on the border with Texas, local authorities are trying to deflect large groups of migrants to other states in Mexico instead of detaining them in migrant centers.
"Immigration is not detaining anyone because of the fire in [Ciudad] Juarez. They do not dare to take them to a migration facility but rather to push them to Monterrey or another city but not to stay [in Mexico]," said Sister Turcio.
On March 27, a fire broke out inside a migrant detention center in Ciudad Juarez, killing 39 migrants who were trapped inside.
Read more: Mexico's top migration official investigated for negligence in migrant detention center fire
According to Sister Turcio, migrants have been hiding from the police during the day and spending their nights at shelters or churches, waiting for the moment to cross the Rio Grande river separating the U.S. from Mexico.
"Right now, more than 200 to 300 people are in the shelter, but we can't do more. We cannot allocate people because many, many children and adults also come, sometimes with delicate health, who are looking to see how they can get treatment in the United States, and we do not have the conditions to have people overcrowded in shelters like this," she said.