Mexico City, Mexico — Mexico's Foreign Minister Marcelo Ebrard on June 6 announced his resignation to focus on his candidacy for the 2024 presidential race, setting off a competition amongst ruling MORENA party members for the coveted presidential nomination. 
The administration of Andrés Manuel López Obrador, which started in 2018, is nearing its end. Members of his party, the center-left National Regeneration Movement (MORENA), govern 20 of the country's 32 states and the party is polling strongly in opinion polls ahead of the election.
With many political analysts calling the winner of a MORENA primary the next de facto leader of Mexico, defining who will be the heir to López Obrador's political legacy is becoming a pressing matter.
The party has publicly stated that they will choose a leader by September 6.
López Obrador had previously stressed that MORENA's presidential candidate would be determined by a poll, where the people would vote for the interested candidates, with Ebrard officially becoming the first to begin his campaign for the party's nomination. 
"Yes, as we know, there is a process at the door. The candidate for the Presidency has to be chosen, from the conservative bloc, from other parties, and Morena," said López Obrador at his morning briefing on June 7.
"So this process has already started, and that is why Marcelo Ebrard has resigned, because, as it is public knowledge, he aspires to be a candidate, as so the Mayor of Mexico City, Claudia Sheinbaum, as the coordinator of the senators, Ricardo Monreal, as Adán Augusto López Hernández, Ministry of the Interior, are the ones who have expressed their interest," said the president.
While López Obrador has remained neutral on who would be his potential successor, promising a democratic exercise to determine the best candidate instead of him choosing the candidate of his liking, each of the potential candidates has already expressed their desire for the nomination and, in some instances potentially violating electoral laws by promoting themselves ahead of time.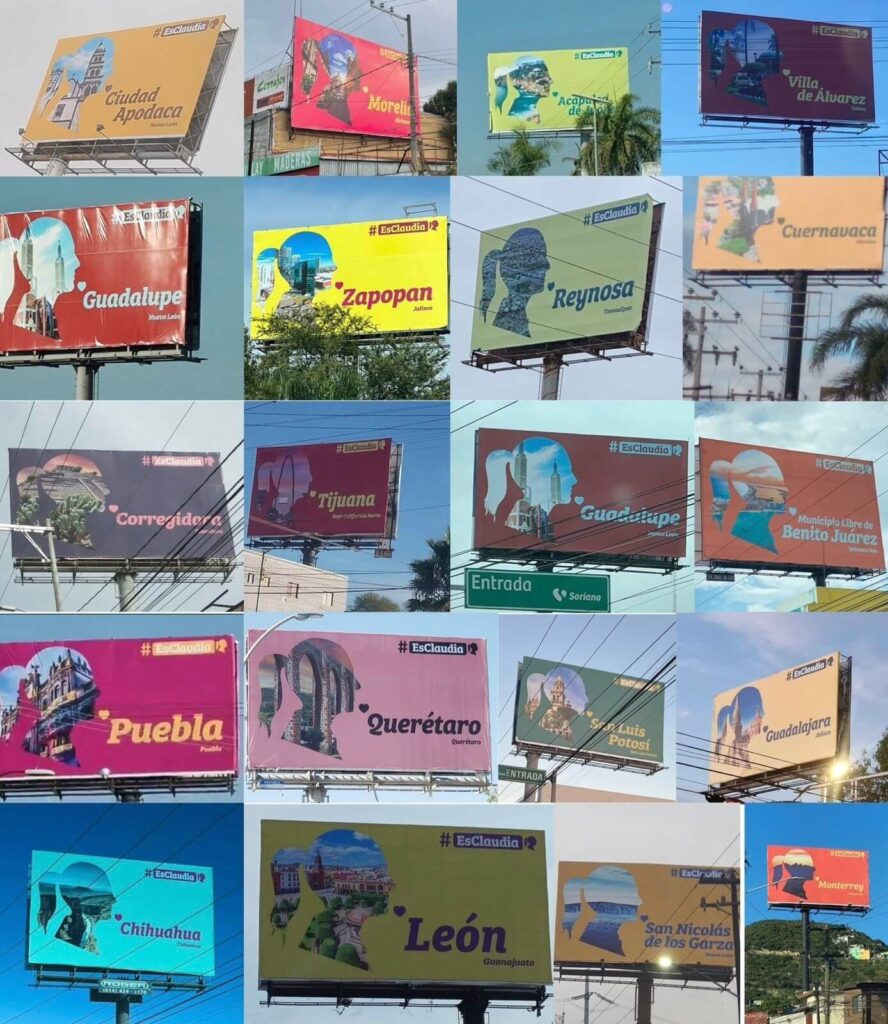 For instance, Mexico City's Mayor Claudia Sheinbaum, who has said she wishes to become Mexico's first female president, was heavily criticized when banners promoting her as the next president began appearing nationwide. 
The banners sporting her image and the slogan #EsClaudia (It's Claudia) were reported in different states from north to south. A clear violation of electoral laws, Sheinbaum denied her participation in the banners, saying that the promotional ads were placed by citizens supporting her and not her. 
Following Ebrard's resignation as Foreign Minister, Sheinbaum refrained from commenting on her new political rival. Instead, she expressed she would wait for her party's official announcement on Sunday to disclose how the presidential candidate will be chosen. The party has said that a nominee will be chosen on September 6 after polling.
Long time friend of López Obrador and current Minister of Interior, Adán Augusto López Hernández, has also claimed the presidency, even defying Mexico's electoral body, the National Electoral Institute (INE).
"Look, I am going to be president, and I will be the one to continue the transformation, to consolidate the transformation … Even if INE fines me!" said López Hernández in an interview on Milenio TV. 
The presidential race within Mexico's largest party has raised concerns of a deep fracture within the movement.
MORENA's Senate coordinator and founding member, Ricardo Monreal Ávila, who has also expressed his desire to become president, accused López Obrador of playing favorites for the potential MORENA candidates, even considering going to MORENA's political opposition to secure his presidential candidacy.
Almost every poll has placed Sheinbaum as the favorite amongst Mexicans, with Ebrard following her in a close second and Adán Augusto trailing in third place.