Mexico City, Mexico— "We are walking over a graveyard," Indira Navarro Lugo told Aztec Reports. Navarro is the director of the Jalisco chapter of "Madres Buscadoras" (Searching Mothers), a national collective of family members searching for disappeared loved ones across Mexico.   
In 2015, Navarro's younger brother, Jesús Navarro Lugo, went missing. Neglected by authorities, the older sister said she went out to look for her brother on her own, joining and eventually leading the Searching Mothers in Jalisco. The organization gathers weekly to search for missing persons in the western state, most of them victims of the country's violence.
Disappearances in Mexico have reached alarming levels. In 2022, authorities reported that the country had crossed the 100,000 threshold of missing people, highlighting a humanitarian crisis that is resulting in one person disappearing every hour.
By the end of 2022, Mexico's National Register of Missing and Non-Located Persons (RNPDNO) had reported 109,516 missing people. Jalisco, which is home to large cities like Guadalajara and popular international tourist destinations like Puert Vallarta, has one of the highest rates of disappearances among Mexico's 32 states. According to the RNPDNO, Jalisco has had over 15,000 reported disappearances since it began collecting data in 1964.
"It is something we always wonder about," said Navarro. "Why are there so many missing people in Jalisco?"
A lawless state
Navarro has lived in Jalisco for the past 10 years, and she said that the number of disappeared people has shot up during the administration of current Governor Enrique Alfaro. Since Alfaro took the helm of the state in 2018, 6,419 people have gone missing, 42% of the total reported by the RNPDNO since the 1960s.
"The reality is that things have changed a lot," said Navarro, who said the security situation has deteriorated in recent years. "There are many more disappeared and no law, which has greatly limited our searches."
Alfaro, a businessman and politician with the Movimiento Ciudadano (MC) party, was elected in 2018 on a platform of change, positioning himself as an alternative to longstanding Institutional Revolutionary Party (PRI) candidates.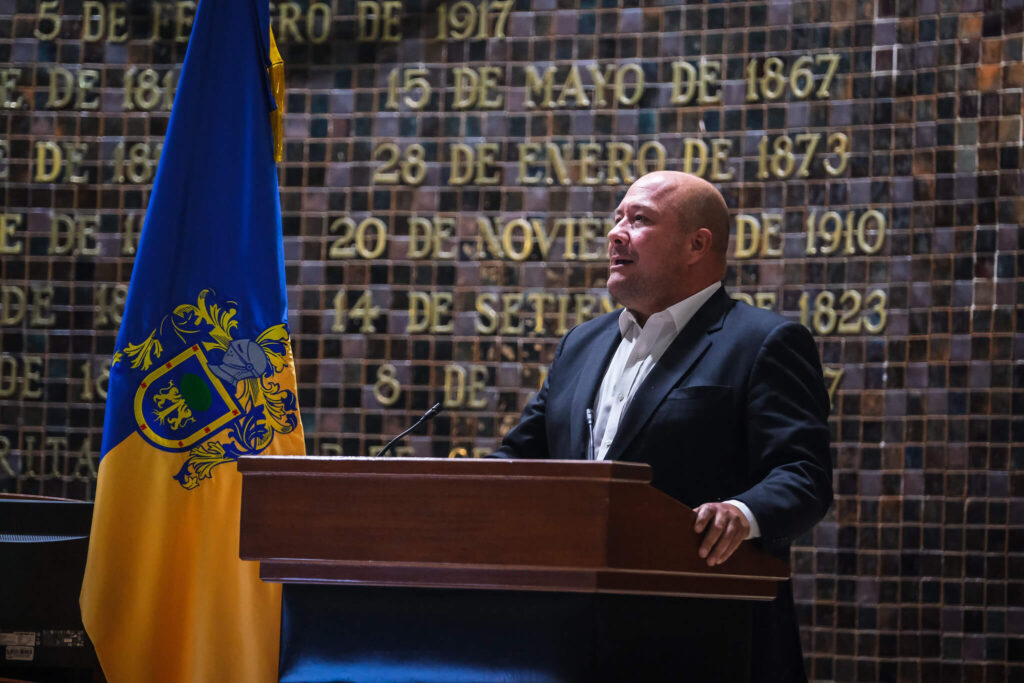 He has since been the target of numerous journalistic investigations linking him to Mexican organized crime, namely the the Jalisco New Generation Cartel (CJNG), including a report about an alleged investigation by United States authorities uncovered by journalists from Aristegui Noticias that was ordered to be taken down by Jalisco's electoral body.
Alfaro has refuted these investigations and has embarked on an aggressive legal campaign against journalists investigating his alleged narco ties.
In addition to journalists, the 50-year-old governor has also publicly gone after the Searching Mothers of Jalisco.
In July, six police officers from Jalisco were killed in a bombing and Alfaro — without providing evidence — accused the Searching Mothers collective of luring the officers to the scene with false reports of a clandestine mass grave.
Read More: Without proof, Mexican governor blames deadly bombing on group of mothers searching for missing relatives.
The unsubstantiated claims were fiercely rejected by the collective, and Alfaro's comments drew criticism across the country. "Unfortunately, the governor wanted to smear us. He wanted to intimidate us!" said Navarro.
Alfaro has even gone as far as to attempt to ban the search for bodies in Jalisco by organizations like the Searching Mothers. He claimed that 90% of Jalisco's missing have disappeared willingly, running away from home.
Meanwhile, researchers and activists like Navarro claim that the state of Jalisco is underreporting cases of disappearances and even manipulating the data on missing people to make the situation appear less dire.
"I have always said and emphasized that the figures are made up. I dare say that there is also an actual and unreported figure," Navarro said.
And despite the governor's claims, the Searching Mothers keep uncovering graves of their disappeared relatives.
A crisis within a crisis
The sheer scale of violence in Mexico makes it extremely difficult, if not impossible, for the country's institutions to properly identify the remains of the murdered and return them to their relatives.
In August of 2021, the NGO Movimiento por Nuestros Desaparecidos en México (The Movement for Our Disappeared in Mexico) reported that there were over 52,000 unidentified bodies occupying Forensic Medical Service (SEMEFO) offices, funeral homes, medical schools, and mass graves in Mexico.
And by 2020, five states accounted for the majority (56%) of all unidentified bodies in Mexico: The State of Mexico, Mexico City, Baja California, Chihuahua, and Jalisco. At that time, researchers had reported that Jalisco had 3,682 unidentified bodies.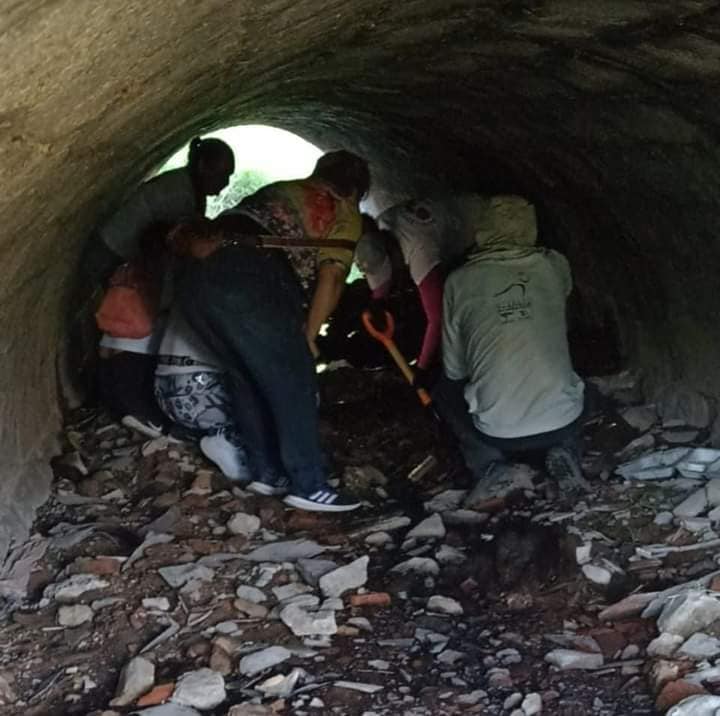 Relatives trying to recover the remains of loved ones are often met with negligence and government bureaucracy, delaying the delivery of an identified body back to the family by months.
"They take a long time with the DNA tests, and they end up losing them," explained Navarro. "They take up to a year, a year and a half, up to two years to hand over bodies that are already pre-identified, and when they do DNA testing, it is even more martyrdom."
Apathy from the Federal Government
Mexican President Andrés Manuel López Obrador has also taken up a dismissive attitude towards the Searching Mothers.
During a morning press conference on July 31, López Obrador refused to meet with the mothers, accusing them of seeking a publicity stunt that could damage his administration.
In response, the Searching Mothers denounced his comments and invited the president to join them on one of their searches.
"On what basis does he say this kind of foolishness? Because it is stupid to say that we have a political agenda. Why does he say this if the only thing we do is look for our missing loved ones to do the work they do not do?" said Navarro.
While López Obrador has claimed that there have been no missing people under his administration, civil organizations such as "Adónde van Nuestros Desaparecidos?" have documented that between the start of his presidency in December 2018 and May 2023, there have been 42,023 disappearances, averaging 25 per day.
"Mexico is beautiful, and for it to be tarnished for becoming one of the largest clandestine graves in the world, I think it leaves much to be desired," lamented Navarro. Her brother Jesús, remains missing.