Mexico City, Mexico — A bombing at an emptied property in Tlajomulco, Jalisco in central-western Mexico on July 11 left six police officers dead. Last week, Jalisco Governor Enrique Alfaro accused — without providing evidence — a local organization of mothers searching for their missing children of setting a trap for the officers and leading them to their deaths, an accusation that enraged Madres Buscadoras (Searching Mothers) chapters across the country.   
According to the governor's remarks in a press conference on July 12, police officers were allegedly lured to the location by a report of a clandestine graveyard made by the group of mothers searching for loved ones. The site was allegedly wired with homemade explosives and six officers were killed.
As a response, the governor ordered a halt to all ongoing searching of missing people in the state, holding the collective of grieving mothers accountable for placing the call.
Alfaro's actions drew the ire of Madres Buscadoras collectives nationwide, and they pointed out that Jalisco has the highest rate of disappearances and illegal burial sites in Mexico. Research institutions such as the University Center for Social Sciences and Humanities (CUCSH) have documented the steadfast increase in such crimes in the state during Alfaro's administration.
On social media, the searching mothers collective from Jalisco slammed Alfaro's remarks and denied his allegations, saying that no member of their organization called the police.
"We work with our own resources and do the work that corresponds to the government, we categorically deny that it has anything to do with us, we deny that the people involved are part of our collective and of another colleague, we never received that call, and we never went out at night to the field," they said in a statement.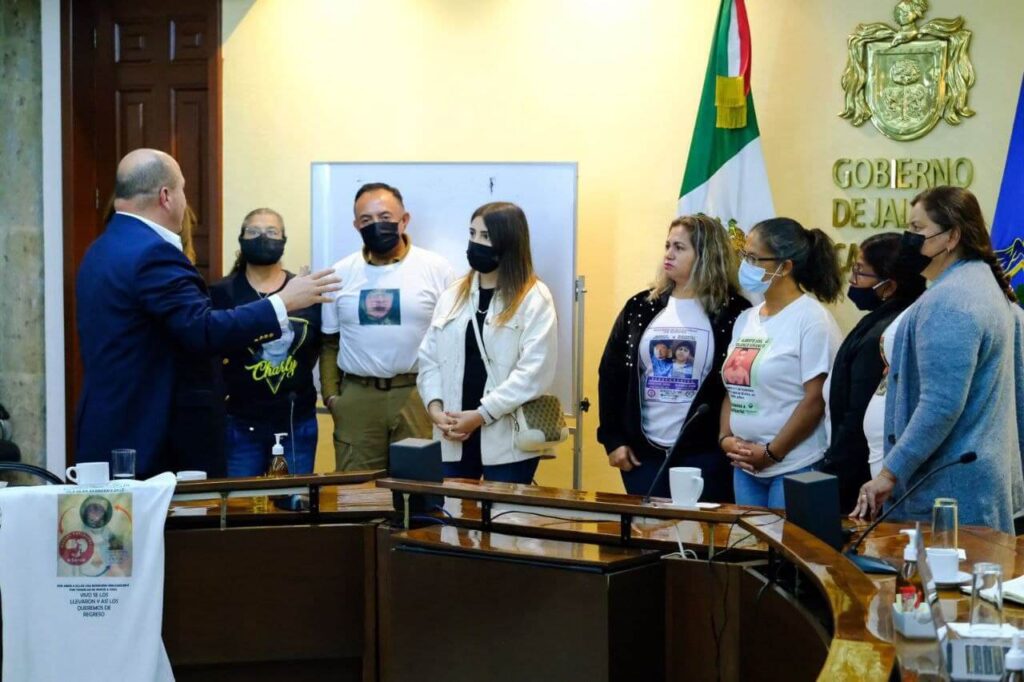 Jalisco is one of Mexico's largest states and is a leading industrial force, it's the third largest producer in Mexico for industries such as automotive, energy and real estate.
Jalisco also holds records in the country for forced disappearances and unmarked grave sites, and cases of disappeared people have increased since Alfaro took office in 2018. In the past four years, 6,419 people have been reported missing, which is over 47% of the total of 13,600 people reported missing in the state since 1964.
In addition, researchers have claimed that Alfaro's government has underreported the number of disappearances in Jalisco. According to data from the Registro Nacional de Personas Desaparecidas y No Localizadas, a registry of missing persons, there are actually 15,042 people missing in Jalisco.
"If you think we are in danger, Enrique Alfaro Ramirez, give us the protection we deserve for doing your work!!! Don't try to hide what everyone knows, that we are walking on a CEMETERY!!!!" wrote the Madres Buscadores. "Jalisco is first place in disappearances, and there is not a single person arrested for that. You don't want to silence us or violate our right as relatives or the rights of the disappeared that we're searching for. The Madres Buscadores from Jalisco will continue their fight to bring them home!"