Mexico has long been a key breeding ground for startups in Latin America, and recent history hasn't changed that.
In 2021 in Mexico City alone, entrepreneurs contributed to the creation of 9,800 new jobs and brought in USD $1.72 billion in investment. And the trend seems to be continuing, with Mexican startups raising an estimated USD $789 million in the first couple of months of 2022.
Of course, a startup is nothing without a founding team to lead and project the company toward its ultimate goal of changing the world or impacting an industry.
Aztec Reports is highlighting those entrepreneurs in Mexico who are on the path to growing global companies and putting Mexico on the map.
---
Natalie Copuroglu, CEO, Tani Salud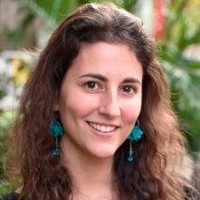 Natalie Copuroglu is the CEO and co-founder of Tani Salud, a managed marketplace of medical procedures that provides patients with quality affordable surgeons, price transparency, financial accessibility, and most importantly continuous support on their journey to better health.
Tani also helps surgeons, especially those building their practices, reduce their administrative load, optimize their work and build a strong reputation.
Tani Salud was built within Polymath Ventures, a company building studio focused on emerging markets with offices in Colombia, Mexico, and China.
Natalie joined Polymath Ventures after working for a human-centered design and innovation studio in Kenya, leading research and prototyping projects in the areas of sexual and reproductive health, financial inclusion, and gender equality.
Prior to that, Natalie spent seven years mentoring and building startups in Africa, Europe, Asia, the Middle East, and the United States.
Natalie has organized multiple TEDx events and started a community of female entrepreneurs and changemakers in the Asia Pacific region. She holds a degree from the London School of Economics (LSE).
---
Ivan Ariza, CEO, Cargamos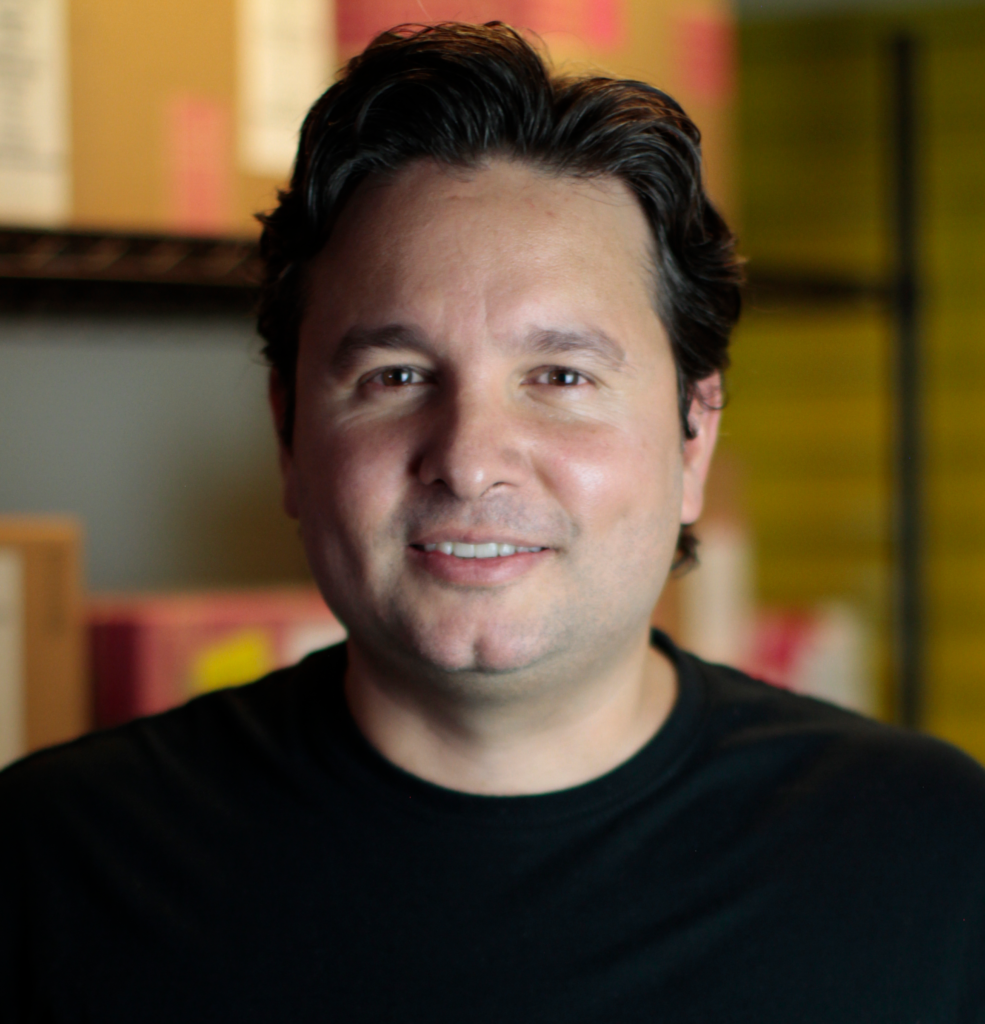 Ivan Ariza is the co-founder and CEO of Cargamos, a company that's aiming to unlock the potential of e-commerce in Latin America.
Cargamos' award-winning, last-mile, end-to-end logistics platform provides next-day delivery through a specialized, hyper-proximity network of delivery centers in cities across Mexico.
Passionate about unlocking e-commerce's potential across emerging markets, Ivan became an expert in e-commerce, last-mile logistics, and food-delivery management early on his entrepreneurial journey.
Beginning his career at large banking and communications firms including CitiGroup and Telmex, he moved to Mexico to start his journey in logistics.
He founded an e-commerce flower delivery business, Floreria Envio Divino, in 2013 and later launched real-time delivery service Rapiddo MX which later was acquired by Sin Delantal, a leading food delivery app in Mexico.
---
Adrien Châtillon, CEO, Actipulse Neuroscience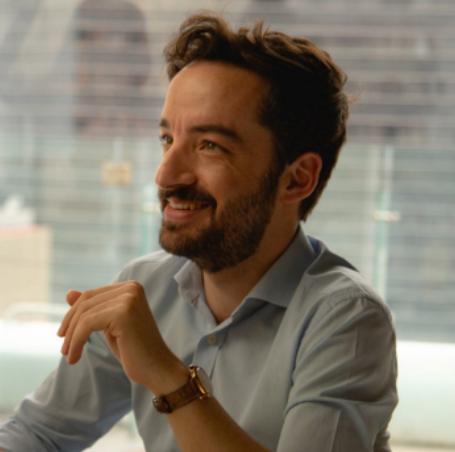 Adrien Châtillon is the co-founder and CEO of Actipulse Neuroscience, a Y Combinator-backed medical technology company focused on brain health.
Adrien had previously co-founded two startups in his native France. He is a polyglot and has lived and worked in more than eight countries, and splits time between Mexico and the United States.
The‌ Mexico/Boston-based company focuses on bringing hospital-setting treatments to mental health patients' homes, as a way to help counter the current mental health crisis, ignited by the Covid-19 pandemic.
More than 210 mental-health clinics are currently using Actipulse's proprietary neuromodulation technology, which has treated more than 10,000 patients suffering from Major Depressive Disorder to date.
---
Adolfo Babatz, CEO, Clip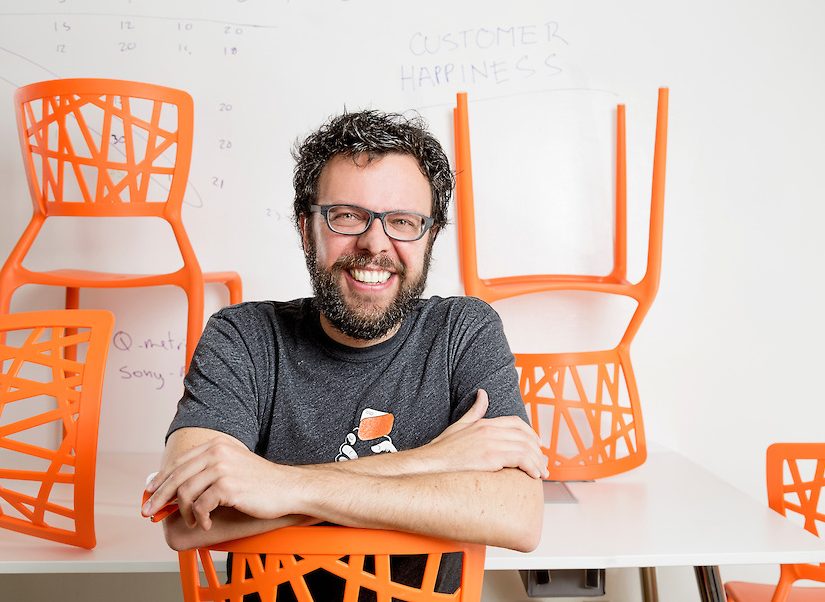 Adolfo Babatz is the CEO and founder of Clip, a small payment-reading box that allows businesses to accept bank cards from any bank through a smartphone.
Clip surpassed PayPal as the fourth most popular payment method, and in 2021 the company raised US $250 million in an investment round led by Softbank's Latin America Fund and Viking Global.
Before founding Clip, Adolfo worked at PayPal as their head of Customer Engagement for Latin America and was also involved in launching PayPal Mexico.
He also held previous roles at The Carlyle Group and Groupo Desc and in college, Adolfo specialized in entrepreneurship and economics of information, and he holds an MBA from MIT's Sloan School of Management.
He currently sits on the board of Endeavor Mexico, a leading accelerator.
---
Salvador Zepeda, CEO, Autolab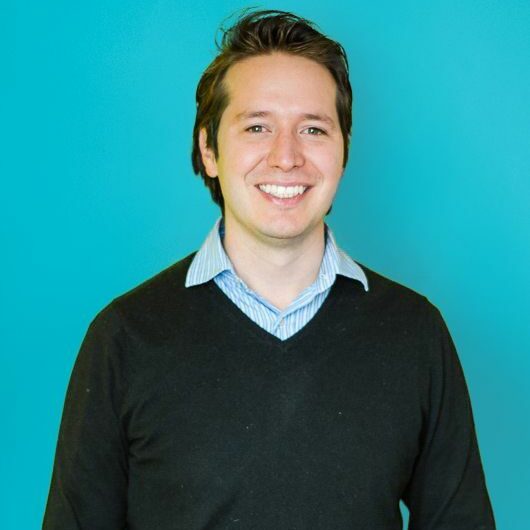 Salvador Zepeda is the co-founder and CEO of Autolab, Latin America's leading auto repair and parts platform.
The company partners with independent shop owners to grow their businesses through technology.
Autolab is redefining a traditional industry by providing the best value proposition in the market.
Now, auto shop owners are empowered with tools to professionalize their independent businesses, providing their customers with a transparent, interactive, and fully digital experience.
Salvador worked as an engagement manager for McKinsey & Co. before starting his own business, and he also spent time working for IDEO's non-profit arm, IDEO.org.
His expertise spans across industries, having spent time in the energy, healthcare, banking, government, and consumer goods sectors across the US, Latin America, Africa, the Middle East, and South Asia.
Salvador studied for his undergraduate degree in ITESM in Mexico and got his Master's at Stanford University.
---
Daniela Muñoz Jimenez, CEO, IOIO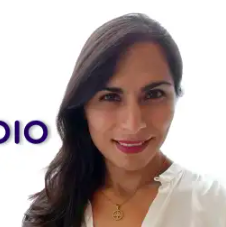 Daniela Muñoz is the founder and CEO of IOIO, a customer-to-customer (C2C) mobile app for rentals of pretty much anything including physical items, real estate, vehicles, professional services, talents, events memberships, and more.
Daniela speaks openly about her experience as a trans woman leading a company, noting that many people rejected her throughout her journey as a founder.
In addition to founding companies, Daniela is also a medical surgeon and graduated from the school of medicine at Universidad La Salle in Mexico City. She's also a researcher of gender philosophy, neurophilosophy, and the philosophy of economics.
Her app, IOIO, has had more than 15,000 downloads in Mexico and is estimated to have revenues of 7 million Mexican pesos or more.
---
José Rodríguez Calix, CEO, Modebo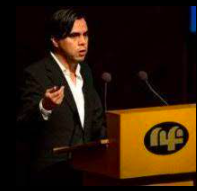 José Rodríguez Calix is the CEO and co-founder of Modebo, a company that specializes in developing solutions that allow the efficient use of energy in buildings.
It promotes the optimization of energy consumption through technological innovation in monitoring, control, and green solutions.
José was awarded the "35 Innovators Under 35" from the MIT Technology Review in the category of "virtual chief engineer system" in 2013 and in 2014 was named one of the most promising CEOs in Mexico by Forbes.
He and his co-founder, Antonio, founded the company as part of their college thesis, which also resulted in their first patent. The technology they developed can monitor and transfer information to any cloud server on the planet.
The Mexican government purchased the device in 2011 to monitor the country's largest energy-saving operation.
---
Moís Cherem Arana, CEO, Bedu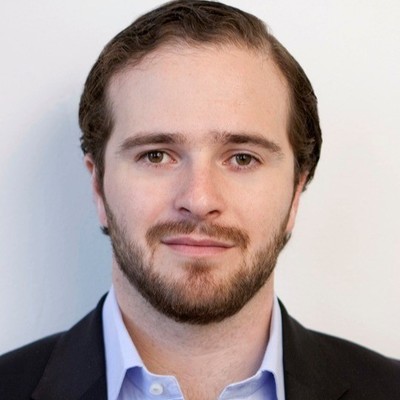 Moís Cherem Arana is the co-founder and CEO of Bedu, a company focused on solving the skills gap through blended learning.
Focused on teaching subjects that provide a high return on investment to students, Bedu creates a balance between using technology to present great content to students and the human connection that can only be formed in a classroom.
Previously, Moís founded Enova, a company that created training models that enable people to be successful in the information society. The company blended online learning with the support of trained facilitators and fostered effective and engaging learning.
Moís received the Rising Star award from Harvard Kennedy School and was named a Social Entrepreneur of the Year by Ernst & Young.
---
Adalberto Flores Ochoa, CEO, Kueski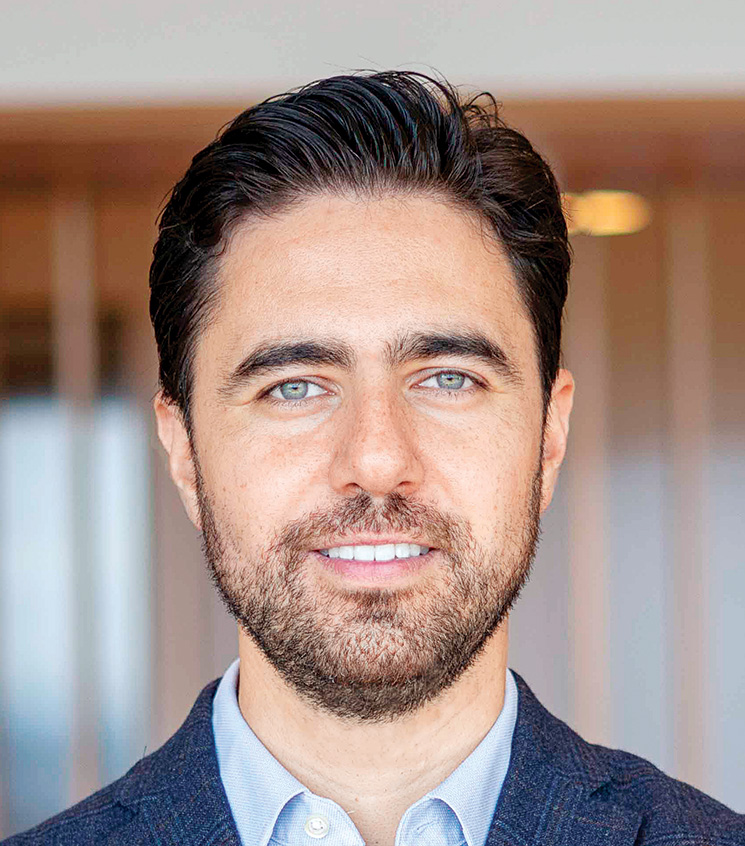 Adalberto Flores is the co-founder and CEO of Kueski, the largest online consumer lender in Mexico that provides financial services for users who are ineligible for traditional bank loans.
Thanks to its technology and data analysis criteria, the company has positioned itself as a market leader for the unbanked and underbanked in Mexico.
Adalberto is a serial entrepreneur with experience in the software and financial industry.
He was awarded Mexico's University Student of the Year for Finance by Ernst & Young.
He also received the top prize in the E100 Mexico West Entrepreneurship Recognition.
---
Lissy Giacomán, CEO, Vinco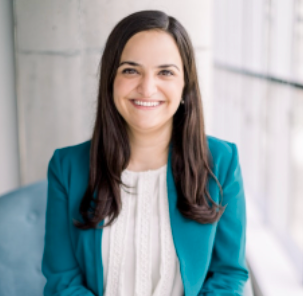 Lissy Giacomán is the co-founder and CEO of Vinco, a platform that seeks to close the skills gap among workers in Mexico and Latin America.
The company serves as a bridge between big employers who are looking to upskill and retain their workforce, working adults who want to improve their credentials, and educational institutions looking to drive their enrollment online.
Lissy has an economics degree from Yale University and an MBA from the MIT Sloan School of Management.
Previously, she worked as a professor at El Tecnológico de Monterrey, one of the leading technological universities in Latin America, and as a teaching assistant at the MIT Sloan School of Management.
---
Marcos Eshkenazi, CEO, Thousand Doorways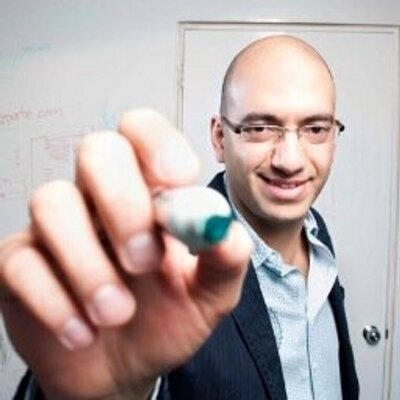 Marcos Eshkenazi is the CEO of Thousand Doorways, a company that develops and manages one-of-a-kind hospitality properties.
Marcos is a serial entrepreneur, having co-founded over 15 businesses in different industries.
He has an MBA from IPADE School of Business and a bachelor's degree in marketing with a specialization in small business management from Monterrey's Institute of Superior Studies, ITESM.
His focus is to create businesses that help change the status quo and transform people's lives.
Marcos founded many businesses which are now market leaders, creating more than 1,500 jobs to date.
---
Anabell Trejo, CEO, Getin
Anabell Trejo is the co-founder and CEO of Getin, a retail analytics platform for brands that analyzes people's traffic in commercial spaces.
The company offers innovative solutions for stores and shopping centers and helps brands to measure and analyze the behavior of their customers to improve their commercial strategy.
It counts among its clients' global brands including Weber grills, Sunglass Hut, and Mumuso.
Previously, Anabell worked at Endeavor Mexico as a Director of Selection and Growth of Entrepreneurs.
During her time there, she helped over 18 entrepreneurs gain international recognition through the Endeavor community.

---
Jordi Muñoz, CTO, 3D Robotics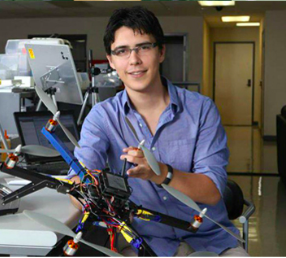 Jordi Muñoz is the co-founder and CTO of 3D Robotics, an industry-leading drone data platform for construction and engineering professionals.
Jordi was a driving force behind the widespread use of drones more than a decade ago.
His ingenuity led him to create an autopilot for drones using circuitry from a Nintendo Wii console, which caught the attention of Wired's Chris Anderson.
Together, Chris and Jordi founded 3DRobotics and created the Solo smart drone.
Following the creation of 3DRobotics, the Mexican entrepreneur established Mayan Robotics, which specializes in the design and manufacture of critical electronics systems for self-driving cars and drones.
---
Alexis Patjane, CEO, 99Minutos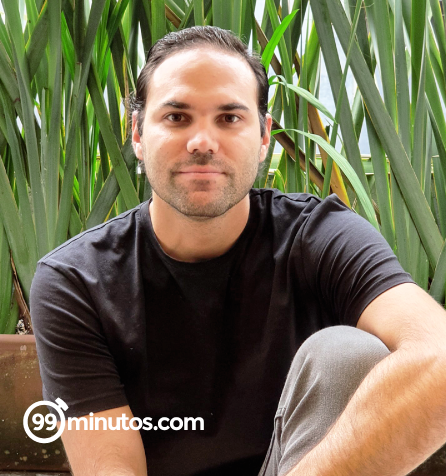 Alexis Patjane is the co-founder and CEO of 99Minutos, a company reinventing last-mile logistics services across Latin America, ensuring the best customer-centered shipping experience in less than 99 minutes.
The company had more than 200% revenue growth in 2020 and in 2021 had a US $40 million financing round.
The company always aims to be 75% faster than its competitors and counts as clients companies such as Linio, Amazon, Walmart, MercadoLibre, and Natura.
Alexis started his first firm, an industrial tool wholesaler, while he was still in college.
After two years, he started a transportation company with two partners and in six years they built 70% of the food trucks in México.
---
Courtney McColgan, CEO, Runa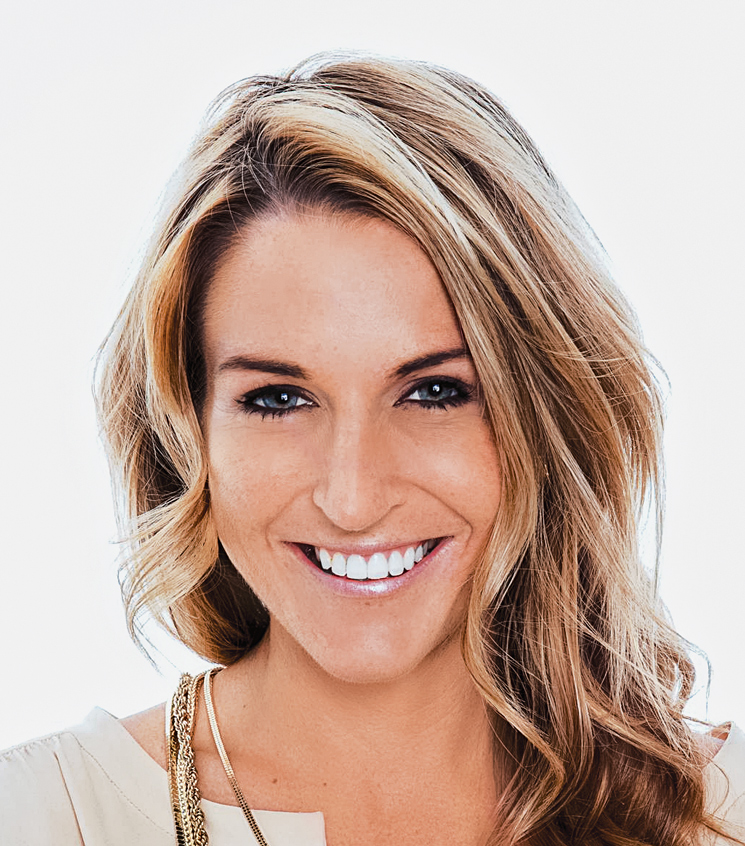 Courtney McColgan is the founder and CEO of Runa, a company offering a complete cloud-based HR and payroll software solution designed and built for small to medium-sized companies in Latin America.
Companies can manage payroll, human resources, time tracking, performance management, and reporting all in one platform.
Courtney is a serial entrepreneur who has founded several companies in Silicon Valley and Mexico.
While she was working as the CMO of Cabify, the Spanish ridesharing giant, she had to compile information on the payroll and job roles of her colleagues.
When she couldn't find the solution, she decided to create what would become Runa.
---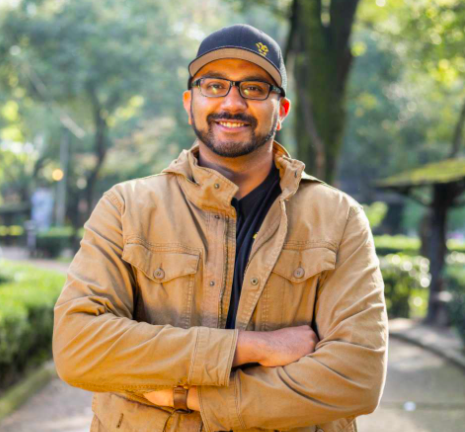 Bonus: Dileep Thazhmon, CEO & Founder, Jeeves
Delivering innovative technology that allows their customers to focus on the growth of their business, Jeeves is a YCombinator company on a mission to empower businesses globally by providing a modern approach to financial services. Through their all-in-one expense management platform, they have no fees or hassles to help build global businesses from the ground up.
As entrepreneurs themselves, they have first-hand experience with the challenges of starting, operating, growing, and owning businesses. More importantly, they understand the shortcomings of today's financial offerings along with the opportunities for improvement.
Led by Dileep Thazhmon, their CEO & Founder, and backed by a diverse team of investors and founders, with experience ranging from Silicon Valley to Wall Street, they're bringing cutting edge financial solutions to startups, allowing them to pay for anything, from anywhere, in their local currency.
---
Disclosure: This article mentions clients of an Espacio portfolio company.