Mexico is currently undergoing massive droughts throughout most of its territory, with some pointing out the role large companies are playing in the recent water shortage crisis.
According to Mexico's National Water Commission (CONAGUA), the nation is currently facing one of the worst droughts in recent history, with almost half of the country presenting some level of water scarcity.
Disclosed in CONAGUA's latest report, as of March 31, the country experienced moderate to intense droughts in 46.01% of its territory, 15.61% more area than it recorded last year.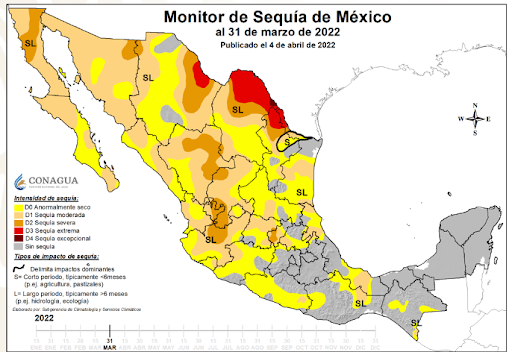 The report details the climate circumstances that fueled recent droughts, principally, a decline in rainfall across most of Mexico.
However, activists have called for the authorities' intervention in what they call a systemic plundering of the natural resource. With the slogan, "It's not a drought, it's looting!" activists are raising awareness of the involvement of private companies and the government in Mexico's water woes.
For instance, in the northeastern city of Monterrey, water cuts have been implemented to combat a looming water crisis in one of Mexico's wealthiest cities. On March 25, reports regarding water supply in Monterrey detailed that the city had water for only 60 days.
Rainfall in the state has been consistent in the past years. According to Mexico's Ministry of Environment and Natural Resources, SEMARNAT , the state of Nuevo Leon, of which Monterrey is the capital, has not seen a significant decrease in precipitation.
However, as activists point out, the real problem comes from five soft drink bottling companies using 4,783,345 cubic meters of water per year, or four times the amount permitted by CONAGUA for all of the household use in the state.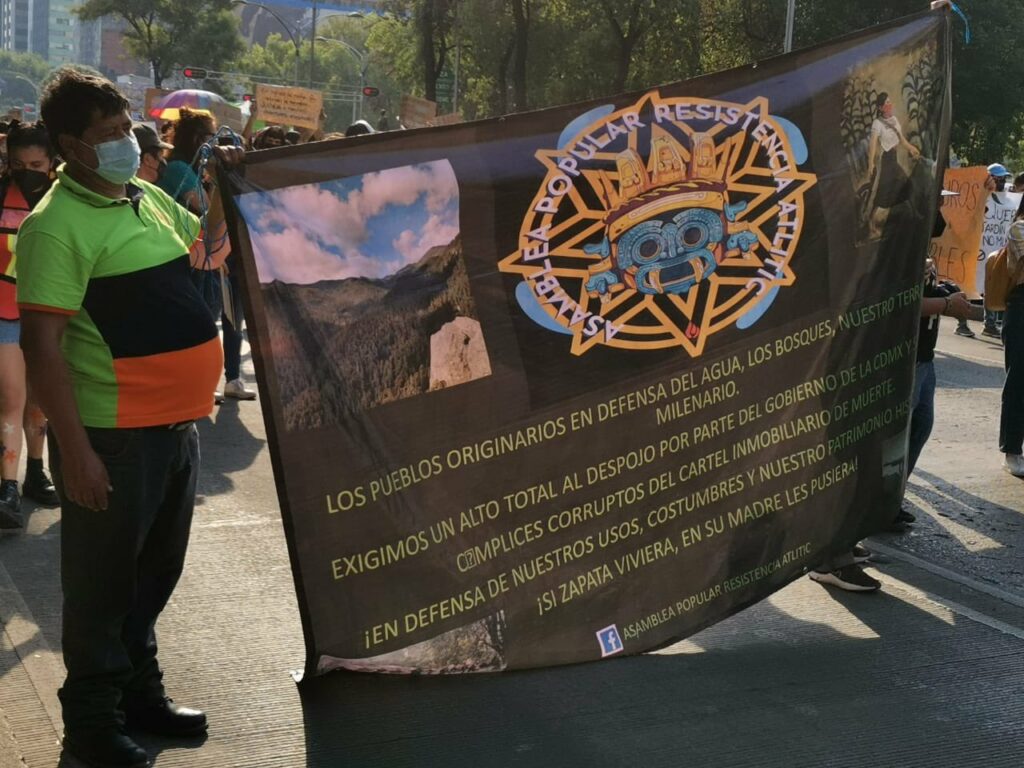 Alongside Monterrey, other highly urbanized cities such as Mexico City have started to experience droughts derived from industrial activity.
For instance, as a result of real estate companies pushing into their territory, the inhabitants of Maria Magdalena organized into a non-partisan civilian group called the Atlitic Resistance after industrial activity started to threaten their community and their natural body of water.
Speaking anonymously for safety reasons to Aztec Reports, the spokesperson, for the Atlitic Resistance denounced the current way in which real-estate firms have threatened the water supply to farmers and indigenous communities.
"We have a natural body of water within the community! It cannot be possible that the residents of Maria Magdalena experience water shortages while construction companies enjoy unlimited water supply to continue their operations!"
In CONAGUA's report, Mexico City is presented as one of the few cities impervious to the recent water draughts. However, the Atlitic Resistance has widely reported shortages in their water supply even though their community has direct access to a natural water source through its river.
Ameyali Magallon Vergara is also struggling against private companies' exploitation of water. Ms. Magallon, a teacher for sustainable urban development in Mexico City, has been a water activist for the past eight years.
"There is definitely looting. There will undoubtedly be a shortage for users in Monterrey and all major cities, for families, not for industries, so we have to become resilient," she told Aztec Reports.