Mexico City, Mexico — Following its policy of national energy sovereignty, Mexico's government last week announced it acquired 13 power plants from the Spanish energy giant Iberdrola.
The USD $6 billion investment has been championed by Mexican President Andrés Manuel López Obrador as a further effort to nationalize Mexico's electric power industry, and said that the acquisition would secure lower energy prices.
"I believe that the agreement signed yesterday is something very important for the country for the benefit of the people of Mexico, especially consumers, because, in essence, what is guaranteed is that the price of electricity will not increase. That is the essential thing," he said at a press conference on April 5.
However, some have pointed out that the investment won't be carried out by the Federal Government but by the private trust fund led by Mexico Infrastructure Partners (MIP) and the "financial support" from Mexico's National Infrastructure Fund (Fonadin) and other public financial entities linked to the Mexican government.
According to Iberdrola, the trust managed by MIP will acquire 8,539 megawatts (MW) of installed capacity: 8,436 MW of combined cycle gas and 103 MW of wind.
Furthermore, the state-owned energy company, the Federal Commission of Electricity (CFE), will be the sole operator and manager of the 13 power plants. López Obrador said that with this deal, the CFE would go from generating 39.6% to 55.5% of the country's total energy.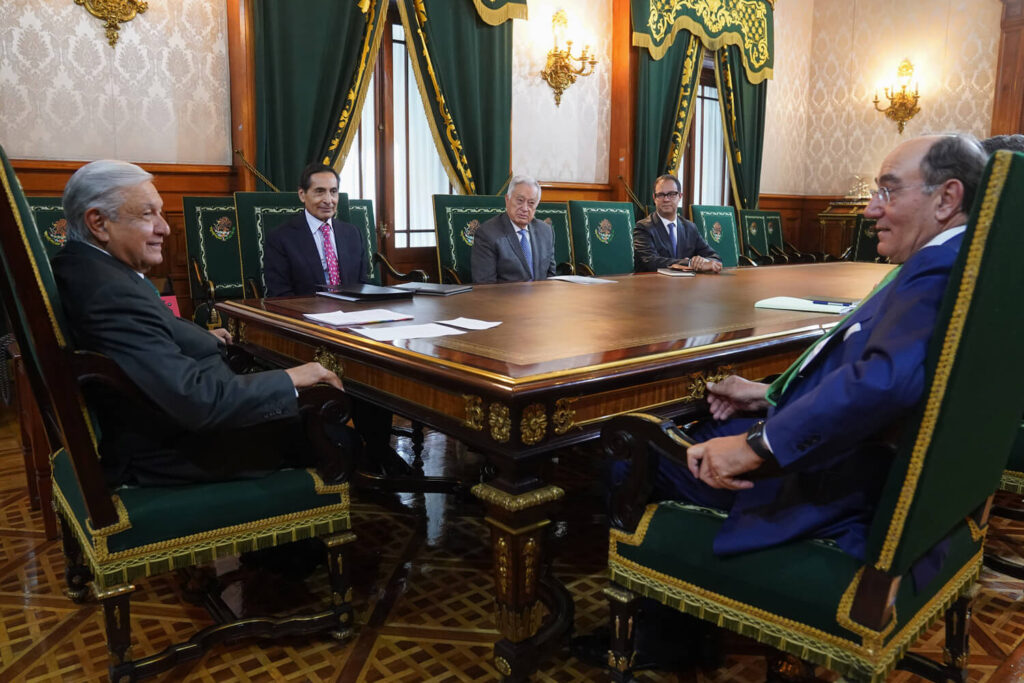 "We are sealing, consummating a very important operation, certainly for the benefit of the people of Mexico, and we are very grateful to Iberdrola, its CEO, its global president for the willingness to reach an agreement, we have had some disagreements, but dialogue can do everything," celebrated AMLO in a video on his Twitter account. 
Since starting his presidency in late 2018, López Obrador has made Mexico's electric industry a central core of his policy-making, which has earned him some enemies in his political opposition as well as foreign governments.
According to López Obrador, past administrations favored private and foreign energy companies, which weakened the state-owned power grid.
AMLO's reforms on the country's electric laws effectively empowered the state-owned CFE over private and foreign energy companies, with his opposition unsuccessfully appealing to the Supreme Court of Justice to overrule the changes enacted by the president.
While the reform was an undisputed win for López Obrador's administration, the United States and Canada — Mexico's closest commercial partners — have challenged the Mexican leader's policies, issuing a formal complaint under the USMCA claiming that AMLO has violated chapters of the USMCA related to impartial treatment towards foreign companies and market accessibility.
The round of consultations remains unresolved at this time.