Mexico City, Mexico — Mexico's Supreme Court on Monday elected teacher and lawyer Norma Lucía Piña Hernández as its first ever female president.
Piña beat out five other candidates to succeed former Supreme Court President Arturo Zaldívar, who ended his term on December 31, 2022. The final round of voting reportedly took minutes, and Piña described her new role as a personal goal.
"I want to be the first female president of the Supreme Court. And, if the ministers are consistent with the resolutions they have issued, they should vote for a woman," said Piña in an interview with Spanish news outlet El País last November. She's been a justice on the court since 2015.
Piña, who described her election as breaking through "an inaccessible glass ceiling," has grounded her career in progressive actions, favoring the advancement of human rights.
In her over seven years sitting on Mexico's highest judicial bench, Piña has ruled in favor of women's rights, especially the right to free and unrestricted abortions.
"When she is a [rape] victim, they do not limit [abortion]. On the other hand, when she gives consent, they do not allow her to have an abortion at any time. So, what the regulation punishes is the sexual conduct of the woman, which in my opinion also makes it unconstitutional," declared Piña at a resolution in September 2021 that overruled articles of the Penal Code of Coahuila criminalizing abortion
In addition, she has also shown support for the recreational use of marihuana, deeming it unconstitutional to prohibit its use.
She has ruled in favor of trans youths looking to reaffirm their preferred gender identity and has voted to protect marriage between same-sex couples.
However, Piña was not the only female candidate. Minister Yazmín Esquivel, the candidate most favored by President Andrés Manuel López Obrador, was quickly dismissed after accusations of plagiarizing her university thesis surfaced ahead of Monday's vote.
At a press conference, López Obrador congratulated the newly elected president, saying it was "very important" and a "historical event," even though Piña is often seen as a political opponent of AMLO.
"Our adversaries will never accept this, but it is the truth," said López Obrador at a press conference. "We do not impose anything on the Court, and it is so evident, although they do not want to accept it, that President Norma Piña has always voted against the initiatives that we have defended. The moment we live is unique; no one can say that there is subordination, as it was before, of the branches of government to the Executive."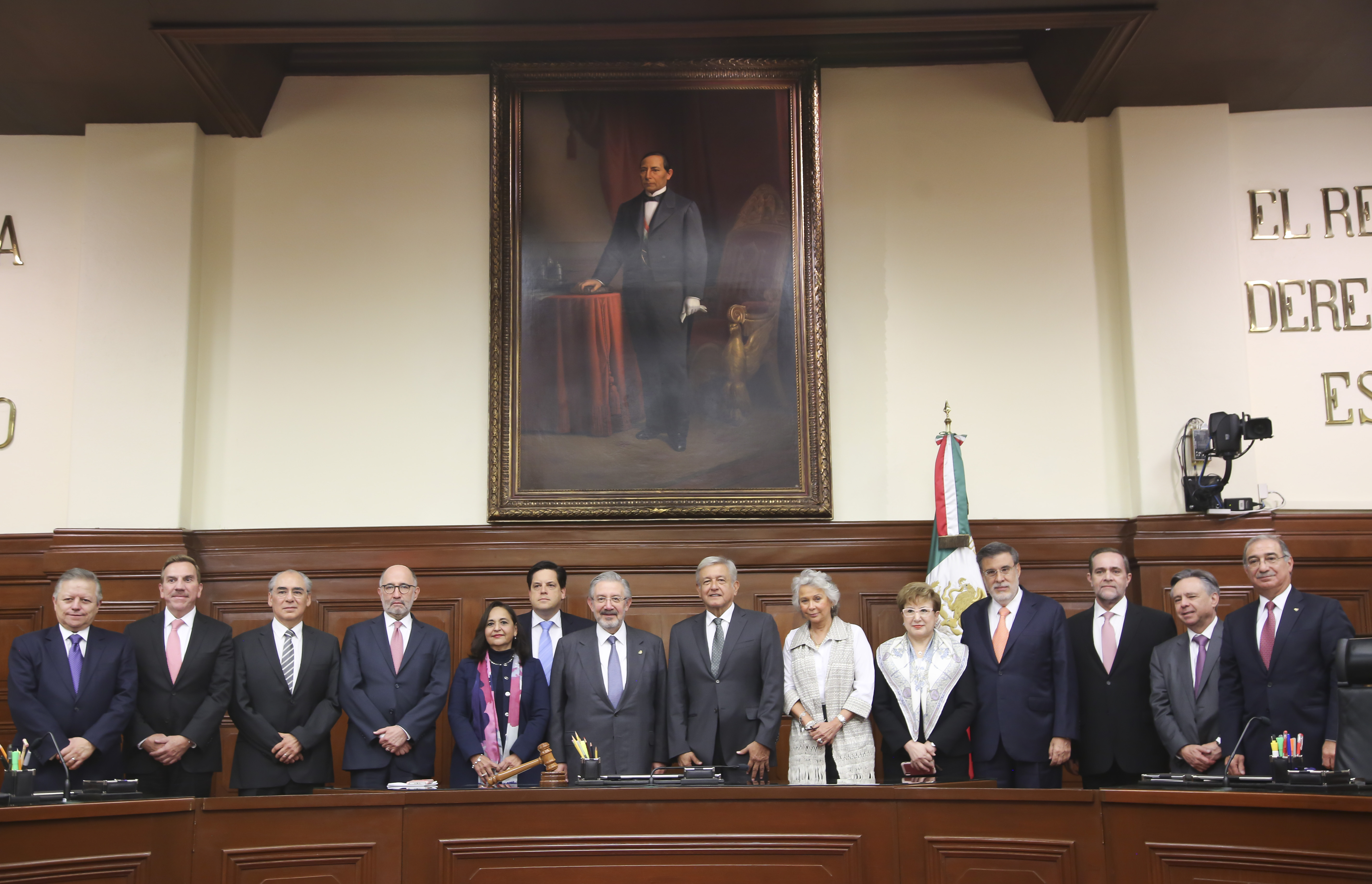 As a minister of the Supreme Court, Piña has voted against initiatives pushed by López Obrador and his political party, MORENA.
She voted against reforming the Electricity Industry Law, one of the most important initiatives of López Obrador's administration, in addition to seeking to eliminate the unofficial preventive prison, a legal framework supported by the president.
López Obrador also took a jab at the Supreme Court, accusing it of acting solely on behalf of financial interests and against the people of Mexico.
Critics of López Obrador have championed Piña's election, which they believe will counter Obrador's government.Indeed she'll be replacing Justice Zaldívar who was considered a close ally of López Obrador, so much so that AMLO and his supporters in the senate pushed for a bill last year that would extend Zaldívar's term as Supreme Court president. The Supreme Court — including Piña — ruled the bill unconstitutional months later.
Piña is set to rule the Supreme Court for the following three years, until December 2026.