While the road has been tumultuous, women are paving their way to the top of the business world, despite the many roadblocks that have stood in their way. In 2022, females in leadership roles have increased to 36.9%, helping to lead companies across industries with experience, grace, and skill.
Thanks to several trailblazers, Latin America has been able to continuously develop its potential for supporting more women in leadership. Entrepreneurs like Maria Castañón Moats, a first-generation Mexican-American, are creating an incredible legacy and setting high standards for the next generation of female entrepreneurs in Latin America as well as globally. She is just one example of a leading lady who opened the door for females in leadership in the region as she was previously PwC's Chief Diversity Officer and Vice Chair and is now a Senior Relationship Partner for several large multinational clients.
As Latin America climbs into a competitive position on the international business stage, the region's success will rely heavily on the people who are leading the way through their companies. Here are 15 female business leaders in Latin America that are harnessing innovation and leading the new generation of fearless females in business.
Carolina Hernández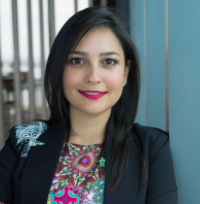 Carolina Hernández, grew up in a family of entrepreneurs in Colombia but took the medical path. She first became a physician who managed complex surgical procedures in modern hospital and war zone clinical settings before eventually transitioning into the pharmaceutical industry.
She holds a Medical Doctorate, a Master in Clinical Epidemiology, and a Master in Business Administration. Upon completion of her MBA from Cornell University, she decided to merge her clinical, medical, and business experiences to form Colorchain where she continues as Founder and CEO.
Colorchain combines the best textile technology with longer-lasting certified safety for medical professional uniforms. Their products have greater comfort, protection and durability that allow greater freedom of movement, easier care and better presentation.
---
Marie Berry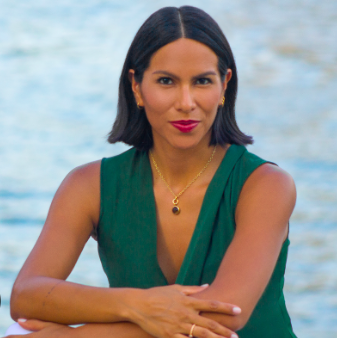 Marie Berry, born in Bolivia, is an operating partner and founder turned investor as well as the first-ever Chief Marketing Officer at TheVentureCity, an early-stage venture capital firm.
She has ample experience in international marketing and incredible knowledge to help startups on their journey to success—providing mentorship in areas such as brand development.
Her goal is to help other founders on their path and help build businesses.
As CMO, Marie sees TheVentureCity as a family and she seeks to inspire a feeling of community, helping to inspire the firm to become a top-tier fund by thinking bigger.
---
Karin Tenenboim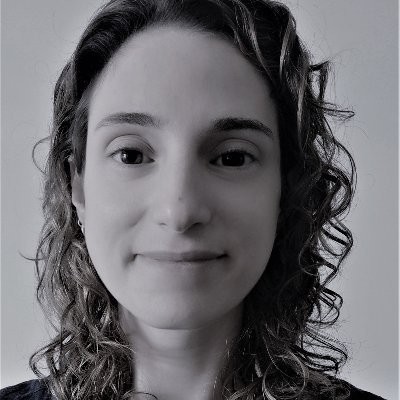 Karin Tenenboim, Investment Manager at NewtopiaVC, is passionate about innovation, technology, startups, venture capital, and the entrepreneurial ecosystem.
As an Investment Manager based in Argentina, Karin's ultimate goal is to connect people through strategy, commercial partnerships, and corporate ventures.
As a previous Open Innovation Manager and Seeds Project Leader, she does not shy away from learning and tackling new challenges.
Karin believes in innovation because she understands that it can be incremental to becoming a disruptive business player in today's constantly evolving world of enterprise. She aims to help foster this innovative spirit in the companies and founders that NewtopiaVC invests in.
---
Sofía Martínez Sáenz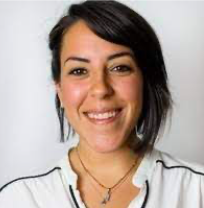 Sofía Martínez Sáenz is the head of Strategic Partnerships at Raincoat, a parametric insurance company.
A proud Puerto Rican with a background in participatory research, design, and development of climate risk management tools, she is a seasoned leader helping Raincoat to achieve its mission to help evolve the insurance industry for the next generation.
Raincoat is currently in Colombia and Mexico and with Sofía's guidance, the company will strategically expand to Chile.
Sofia, alongside a team of engineers, scientists, UX designers, and insurance experts will help to scale parametric insurance to populations in need in Latin America.
---
Laura Apel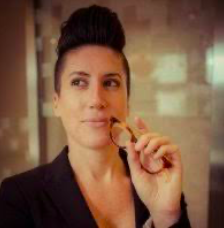 Laura Apel is the Senior Vice President of Mitto, a leading provider of omnichannel communication solutions worldwide, currently based in Mexico as well as in Argentina.
Laura has more than a decade of experience in B2B marketing, specializing in strategy optimization for high-growth technology companies.
Thanks to her passion for content and revenue marketing, sales development and demand generation, Mitto and Laura, support the growth of companies.
Mitto's unique platform offers easy-to-integrate SMS, voice and chats application APIs, next-generation business messaging, and end-to-end phone number management—revolutionizing the startup ecosystem.
---
Pamela Soto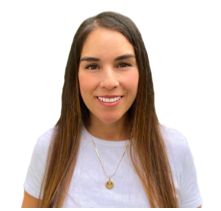 Pamela Soto is the Regional Manager of Peru at SimpliRoute, a startup logistics software company in Latin America.
SimpliRoute strives to give fast and smart deliveries for businesses.
With a passion for innovation, logistics and technology, Pamela aims for maximized efficiency as Regional Manager in the company to craft smart and accessible solutions for their customers.
With Pamela's guidance, Simpliroute is making logistics intelligence available to everyone.
As of last year, they are proudly the most important route optimization software in Latin America.
---
Belén Sánchez Hidalgo
Belén Sánchez Hidalgo, is a data scientist, an international policy advisor, and a social entrepreneur with over a decade of experience.
Originally from Ecuador, she previously worked in public policy and international development but then transitioned into the tech industry due to her curiosity about automation and passion for artificial intelligence (AI).
Now a Senior Data Scientist at DataRobot, she aims to get more women in machine learning roles and AI, and so created a scholarship-based boot camp-style course for women in LATAM.
In the course, students learn applied data science and AI-related skills, providing scholarships to 60 Latin American women living across 11 different countries. Belén plans to expand globally in the near future, hoping to inspire more women to join this male-dominated sector.
---
Alexandra Ortiz Rosa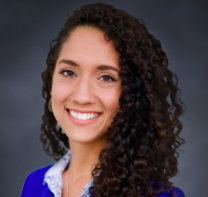 Alexandra Ortiz Rosa is the Director of the Cell & Gene Therapy Unit at OcyonBio, a Puerto Rico biologics, Gene, and Cell Therapy cGMP accelerator. The company is focused on providing services, custom-built facilities and investments to support startups from the pre-clinical stage all the way to commercialization.
Alexandra, alongside OcyonBio, wants to help customers save money and lower overall costs. One of their goals is to continue to help customers solve typical start-up problems.
OcyonBio provides companies with its own space, so there is no need to build an expensive scientific facility. Providing flexibility to protect IP, manage schedules, resources, and new product introduction reducing overall cost and risks, they also help guide clients with a concierge service to enable a 50% cost reduction through Puerto Rico Incentives and Grants.
---
Pamie Marinakys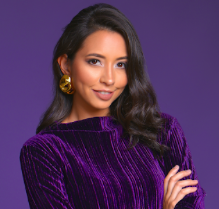 Pamie Marinakys, is the Regional Marketing Manager at n1co, a Central-American fintech. Pamie fulfils her regional role in Honduras.
N1co offers quick and easy financial services from your phone or tablet and has the vision to become the first Neobank in the Central American region.
Pamie has more than five years of experience in brand launching as well as positioning startups in the region and market.
She has a passion for connecting brands with their audiences through aspirational and out-of-the-box campaigns, as she actively seeks to break the monotony of traditional communication.
---
Paula Crespi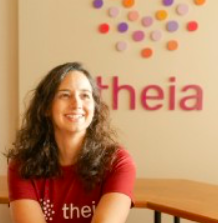 Paula Crespi, is the Founder and COO of Theia, the world's first personalized O2O healthcare service built by and for mothers based out of Brazil. Founder and COO of
Paula and Theia seek to build the world's best mother-centric O2O health and care service, making sure that all mothers have access to transdisciplinary care, even before pregnancy.
Paula created Theia because she has a passion for comprehensive care and the desire to provide a healthcare team that can be with patients every step of the way.
She plans to continue growing Theia, empowering expecting mothers and ensuring that they have a complete healthcare team for their journey to childbirth.
---
Daniela Espinosa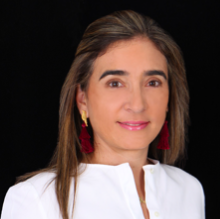 Daniela Espinosa is one of the founders of Kushki, previously serving as their Chief Operating Officer as well as their COO. Based in Ecuador, Kushki has expanded into new countries, with Daniela leading the charge.
Currently, Daniela is a board member of the company and has helped the company stretch into new markets in Latin America with their newest expansion being Peru as of two months ago.
Kushki and Daniela seek to connect businesses in the region through global payments, offering multiple payment methods and are currently expected to reach a private valuation of USD$1million dollars after a successful funding round last year.
Having a strong passion for growth, Daniela is also an active Angel Investor and enjoys helping to grow companies and help them thrive. Alongside her, Kushki is sure to top the Latin American payment market soon.
---
Michelle Fischman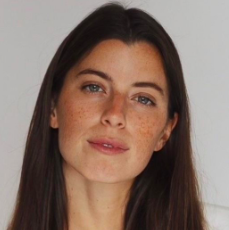 Michelle Fischman is an entrepreneur from Mexico that co-founded Amela, a philanthropic start-up that seeks to connect and empower female Latin American entrepreneurs in the tech world.
Michelle has a passion for technology and philanthropy that led her to fuse them both into a successful startup that allows women to have a voice in a male-dominated industry.
She calls them #TheWomenMafia as she helps guide them in new markets with the hopes of funding the gender gap.
Amela and Michelle wish to ultimately help females in tech who are aspiring founders, helping to grow their companies and thrive as profitable leaders.
---
Erika Stephani Liriano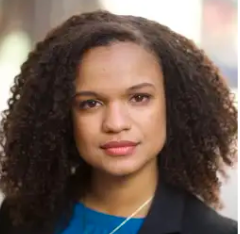 Erika Stephani Liriano is the president and co-founder of INARU, a movement in ethical and modern agriculture.
INARU is based in the Dominican Republic that seeks to build a vertically integrated ecosystem that supports the production of organic cacao, all the way from farming to fermentation, refinement, and product development.
Erika is a business model innovator that strongly believes in business as a force for good. She uses her experience as an entrepreneur currently based in Puerto Rico but with Dominican roots to help achieve this with INARU.
Erika's goal for INARU is to help start to mitigate the environmental damage that has been caused by unstable supply chains, which has also ultimately led to unfairly distributed compensation and created inconsistent goods.
---
Nina Silva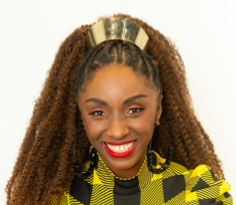 Nina Silva is the CEO and Founder of D'Black Bank, a Brazilian fintech company that wishes to connect consumers with black entrepreneurs while also offering a range of digital financial services.
The company prides itself in having fair fees as well as ongoing educational projects that support its social incentives.
Nina stands for economic justice and works to encourage an entrepreneurial and innovative mindset among black entrepreneurs.
D'Black Bank and Nina are actively working toward social impact in business that helps to achieve the liberation of the black community.
---
Thalita Gelenske
Thalita Gelenske, is an entrepreneur from Brazil that wants to help companies create a culture of diversity and inclusivity (DEI) through her start-up, Blend Edu.
With Blend Edu, companies can boost diversity among their workforce by developing training, consulting, and technology solutions to achieve cultural transformation within their organizations.
Thalita has hopes of building the bridge to an inclusive culture in as many companies as possible, with Blend Edu already boasting a portfolio of 100+ companies. Thalita will continue her mission to drive inclusivity in the professional world through her company's breakthrough content and training on DEI.
Disclosure: This article mentions a client of an Espacio portfolio company.