In western Mexico, the small municipality of Zitacuaro, Michoacan is mourning the brutal murder of Armando Linares, reporter and director of the digital news media outlet "Monitor Michoacan" and now the eighth journalist murdered in the country in 2022.
Mr. Linares was shot outside of his residence in Zitacuaro. At the location, Mexican authorities found emptied cartridges and five casings belonging to a 9mm firearm, mortally wounded and carrying visible gunshots on his chest, Armando Linares laid dead right at the entrance to his home.
Not long ago, Linares himself issued a press communique condemning the murder of Roberto Toledo, a lawyer and collaborator at the same news agency. With a shaky voice, Linares promised Toledo and his family justice. Addressing the still unknown aggressors, he said he would seek justice to its ultimate consequences. 
Monitor Michoacan is known for its pieces on local news, often focusing on police and crime in the region. Unfortunately, the team behind the news agency has been constantly under attacks and threats for their work on government corruption and its link to organized crime.
Both Linares and Toledo often published work regarding the corruption of high-profile politicians, with both journalists experiencing death threats on multiple occasions. After Mr. Toledo's murder on January 31 of this year, the news team reached out to the federal government pleading for protection since Mr. Linares himself publicly said he feared for his life.
According to government figures, the current administration under President Andrés Manuel López Obrador has reported at least 56 murdered journalists since 2018. Amounting to a total of 252 homicides since 2006.
In 2012, the Mexican government issued the Law for the Protection of Human Rights Defenders and Journalists. The legislation pushed for safety measures and the funneling of public resources to protect activists and journalists under clear danger.
However, Mexico's national mechanism to protect journalists and activists has been met with criticism over their failure to protect people under death threats, with multiple fatal victims being under the mechanism's protection when they were killed.
Furthermore, according to Mexico's internal affairs agency, government officials are the primary aggressor against reporters. Out of the 632 aggressions registered from 2012 to 2021, 273 have been perpetrated by public officials.
Mexico and the international community alike have pointed out the Mexican government's role in the recent wave of murders. For instance, the European Parliament issued a resolution pleading for Mexico's government to attend to the surging violence and criticizing Mr. López Obrador's government.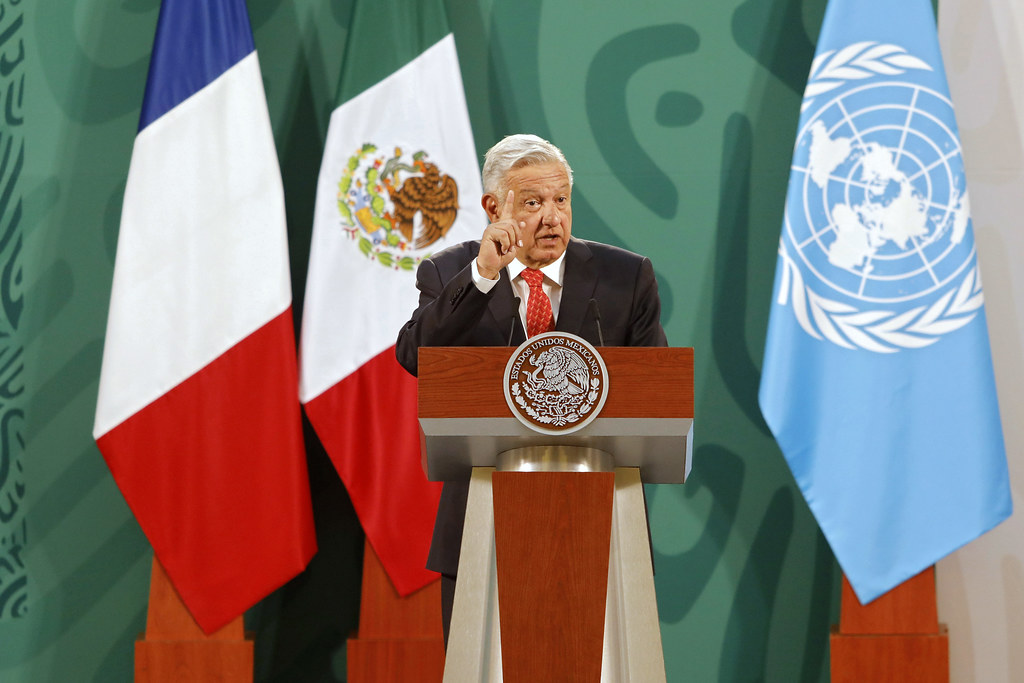 "I insist, there are no elements in any of these murders to point the finger of responsibility at public officials, public servants, this is very important because, if not, those in the European Parliament, who defend the interests of corrupt companies, use these unfortunate cases to hit our government, as do the mercenary journalists in Mexico and other parts of the world, this whole campaign we are facing," said the president at a press conference.
Journalists nationwide have criticized Mr. López Obrador's dismissive attitude towards government officials' involvement in censorship and violence against the press, urging the federal government to implement extreme measures to curb the wave of violence, which has ended the life of eight journalists in the first months of 2022.
"We are not armed; we do not carry weapons. Our only defense is a pen, a pencil, a notebook," said Mr. Linares when condemning the murder of his coworker and friend.