This article is part of a series by Aztec Reports chronicling the most important cultural, artistic and political figures in Mexican society.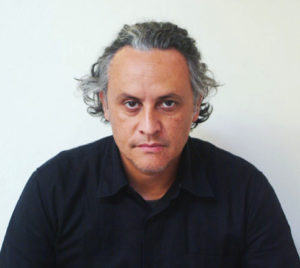 Whilst the Mexican art sphere is commonly linked to artistic heavyweights such as Frida Kahlo, the country is, in fact, brimming with creative talent that has propelled locations such as Mexico City into exciting cultural development.
Gabriel Orozco is one of them. Since the nineties, the influential contemporary artist, known for his use of everyday materials, has seen his artwork displayed in prestigious galleries around the globe such as the Serpentine in London and the Museum of Modern Art in New York. Exploring the mediums of paint, sculpture and photography, he remains a pioneer in Mexico's modern art development.
Born in 1962 in the state of Veracruz to parents involved in the art scene, Orozco's artistic development was fine-tuned when he attended the Escuela Nacional de Artes Plásticas in Mexico City, after which he studied at the Círculo de Bellas Artes, Madrid until 1987. His studies exposed him to non-traditional art formats and his experimentation began.
For Orozco, it was a combination of non-conventional art materials and an interest in breaking away from conventional art creation which involved working from a studio, that saw the artists encompass a considerably nomadic lifestyle. As well as frequently travelling and living between Mexico, New York and Berlin, his approaches to art production were fluid, as were his finished pieces which have been interpreted as encapsulating a sense of vivid openness.
Throughout his earlier career development, the artist was also involved in weekly workshops known as Taller de los Viernes which brought together artists such as Abraham Cruzvillegas, Gabriel Kuri, Dr. Lakra, and Damián Ortega for discussion and technique development.
It is also possible to track Orozco's own aesthetic development through a timeline of his artistic methods. His earliest work such as Sleeping Dog 1990 and Recaptured Nature 1991 show the artist's experimentation with a variety of mediums such as photography as well as sculptural development with materials such as vulcanised rubber. Yoghurt Caps 1994 was an installation that aimed to challenge viewers' perception of space and emptiness by placing four yoghurt lids attached to opposing walls of the gallery in New York, highlighting further the artist's use of everyday objects and space to capture the messages he wanted to portray. By 2004 however, Orozco had begun to explore painting methods and opened his work up to geometric and abstract images. Samurai Tree Paintings 2004 displayed in London revealed the artists plunge into geometric art with the use of computer software.
Between travelling the world, the artist's most recent exhibition was held at the Kurimanzutto Gallery in Mexico City last year. The exhibition challenged the concept of logos within supermarkets and the identity that can be associated with an art gallery and shopping objects.
Orozco has continued to revolutionise Mexico's artistic and cultural development yet also channel elements of traditional artistic methods of his native Mexico. His work reveals the fragility of objects and beings in innovative and captivating displays. He is still considered one of Mexico's most influential artists in recent decades.