Mexico City, Mexico — Authorities in Mexico discovered 113 migrants held in a private residence in the northwest state of Sonora on May 6. The operation was conducted after state officials reported the disappearance of 10 Colombian migrants.
Initially, authorities were looking for 10 migrants from Bogota, Colombia, who were abducted in Sonora on May 2. However, the investigation led police to a house in San Luis Río Colorado, Sonora, where over 100 migrants were reportedly being held captive.
The operation was carried out by state and federal authorities, security agencies such as the Specialized Unit to Combat Kidnapping (UECS), the Ministerial Agency for Criminal Investigation (AMIC), the military, and the National Guard.
As reported by local media, the freed migrants were from El Salvador, Honduras, Dominican Republic, Ecuador, the United States, India, Peru, Nepal, Bangladesh, Cuba, Colombia, Brazil, and Afghanistan.
The Attorney General's Office of the State of Sonora said that five suspects were apprehended at the site. Reportedly, the three Mexicans and two Hondurans taken into custody will be charged with unlawful deprivation of freedom and extortion.
Among those rescued were the Colombians reported missing last week. Through a press release, Mexico's Migration National Institute (INM) said the Colombians will be granted provisional documentation for humanitarian reasons "for being victims of a probable crime in national territory." 
However, the immigration body did not mention whether the same documentation will be provided to the more than 100 migrants also rescued on Saturday.
The rescue happened days after Mexican President Andrés Manuel López Obrador met with Biden's advisor for Homeland Security, Elizabeth Sherwood-Randall, where the Mexican government agreed to keep Mexico as a third safe country after the dissolution of Title 42.
While López Obrador's decision to endorse the U.S. ability to expel migrants into Mexican territory is meant to alleviate migratory flows and incentivize legal pathways for migration, irregular migrants traveling through Mexico are unprotected from criminal organizations south of the border.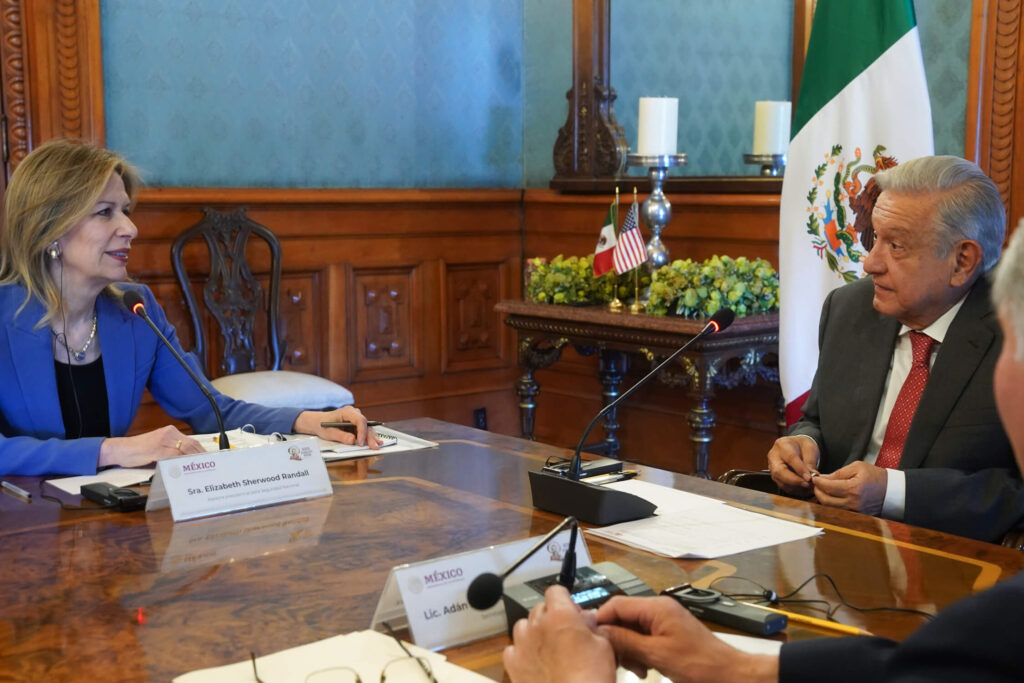 Two weeks before police rescued the 113 migrants, authorities in Sonora found 63 migrants at a safe house in Sonoyta, which borders Arizona — 43 of them were from Ecuador. Mexico was alerted of the mass disappearance after the Ecuadorian consulate issued a complaint about the missing migrants. 
While Mexico's migration policy unit has documented that robbery is the most common crime reported by migrants, kidnapping or disappearance of migrants is a constant threat in Mexico.
Mexico's National Commission of Human Rights (CNDH) has noted that kidnapping is vastly underreported by migratory offices and state prosecutors, citing that migrants often don't report such crimes for fear of retaliation or because they don't know how to proceed. 
"The information available does not reliably reflect the cases in which these persons disappeared during their transit through the country, in addition to the fact that migrants do not report the disappearance of their travel companions or relatives for fear of being detained and deported, or because they do not know the mechanisms to do so, which causes an underreporting of disappearances of migrants," read the CNDH 2021 report on migrant abduction.
According to the report, in 2021, only 36% of trafficking victims identified by INM reported the crime.
The study emphasizes that despite underreporting, the number of migrant kidnappings has increased in recent years, citing that kidnappings increased by 503% from 2020 to 2021.
By the end of 2022, INM and the International Criminal Police Organization (Interpol) rescued 4,549 irregular migrants transiting through Mexico.