Mexico City, Mexico — Mexican authorities arrested Carlos Gerardo Sánchez Mendoza for allegedly murdering journalist Armando Linares back in March 2022 in Zitacuaro, Michoacan. However, the intellectual authors behind the murder, which some allege include Michoacan government officials, remain free.
Linares's murder was part of a series of attacks against Monitor Michoacan, a digital news outlet co-founded by Linares. The violence resulted in the murders of Linares and his colleague Roberto Toledo, as well as the closure of the news site.
On August 23, the Mexican army and the National Guard announced the arrest of Sanchez Mendoza, who had been a fugitive since March 2022, after the state's prosecution identified him and Magdiel Urbina Chimal as Linares' killers, offering USD $5,000 each for information leading to their capture.
While the arrest marks the end of a year-long manhunt for one of the killers, people close to the deceased journalist have criticized the apprehension as a smokescreen set to protect the intellectual authors behind the murder.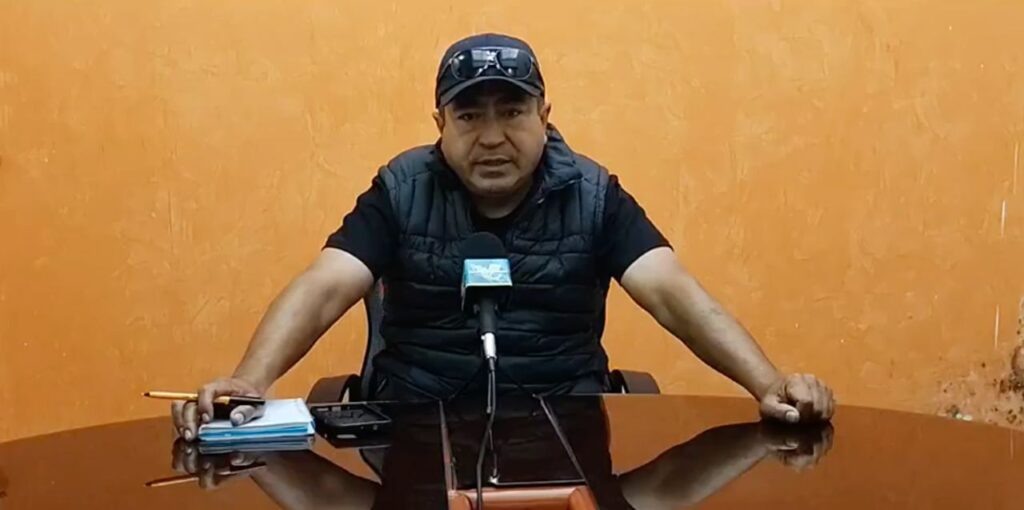 Speaking under the condition of anonymity for security concerns, a person close to Linares spoke to Aztec Reports about the ongoing battle to bring all culprits behind the killings of Linares and Toledo to justice.
"There is nothing to celebrate; Accomplices, intermediaries, other participants, and intellectual authors are missing. They are arresting the last criminal link!" said the person.
Before the murders of Toledo in January 2022, and Linares two months later, the team behind Monitor Michoacan was the target of constant death threats for over a year. People with the case say that the death threats and subsequent murders were a result of Linares' investigations into state corruption. 
Following Toledo's murder, Linares had alerted authorities that he continued to receive threats, even stating that he feared for his life. Even though authorities had the legal obligation to provide Linares with protection — after Toledo's murder and relentless threats against him — the journalist was left unprotected for nearly two months. 
Before his murder, Linares was quick to denounce a number of high-profile officials behind the murder of Toledo and the threats made against the team of Monitor Michoacan, including government officials and members of the state's prosecution.
"There are 12 to 15 officials involved in the murders," the person told Aztec Reports.
Yet, the Special Prosecutor's Office for Attention to Crimes Committed Against Freedom of Expression (FEADLE), an institution meant to investigate crimes against journalists, had dismissed Linares' testimonies, ruling out the involvement of high-ranking officials in his murder.
"So the question here is why does the FEADLE intend to protect the Attorney General of Michoacán? And the officials who are implicated?" said the person.
"There is a pending investigation against officials they are trying to obstruct. It is false that they are gathering intelligence, it is false that they are investigating, it is not true."