Mexico City, Mexico — Rosemary Salazar, 30, from Venezuela, said that if she doesn't cross the border into the United States from Mexico this time, she "will look for a way to return to my country. I swear."
Salazar and her boyfriend, Jonathan Gabriel, are in Metepec, where they've been stuck for three months due to a more stringent migration policy enacted last year by the U.S. government.
And while they wait, they must face Mexico's more militarized migration policy as well as a political atmosphere that's limiting to immigration, at a time when the humanitarian crisis at home in Venezuela is still dire.
The U.S. and Venezuelan migration
Just weeks after Salazar's journey north began, on October 12, 2022, the Department of Homeland Security (DHS) announced a "new lawful pathway created for some Venezuelans," a program that will "secure" orderly migration while forcing irregular migrants to remain in Mexico under the controversial Trump-era anti-migration policy, Title 42.
Salazar and her boyfriend were unaware of the changes to U.S. migration policy as at the time of the change they were crossing the Darien Gap between Colombia and Panama, one of the most remote and treacherous stretches on the journey north for Venezuelan migrants.
Read More: Migrant asylum petitions skyrocket in Mexico. How has US immigration policy impacted this?
The initiative, reflecting the "United for Ukraine" asylum program, imposes a string of requirements for Venezuelans to apply for asylum in the U.S. Like the eastern European refugees, Venezuelans must have a "sponsor" living in the U.S. to support them financially. However, unlike the Ukrainian program, the United States capped the number of eligible Venezuelans at 24,000 per month (later expanding it to 30,000).
The U.S. Customs and Border Protection (CBP) has lauded the initiative's effectiveness, reporting 33,804 monthly encounters with Venezuelans in the southwest border before the implementation of the program to 1,172 monthly encounters in February.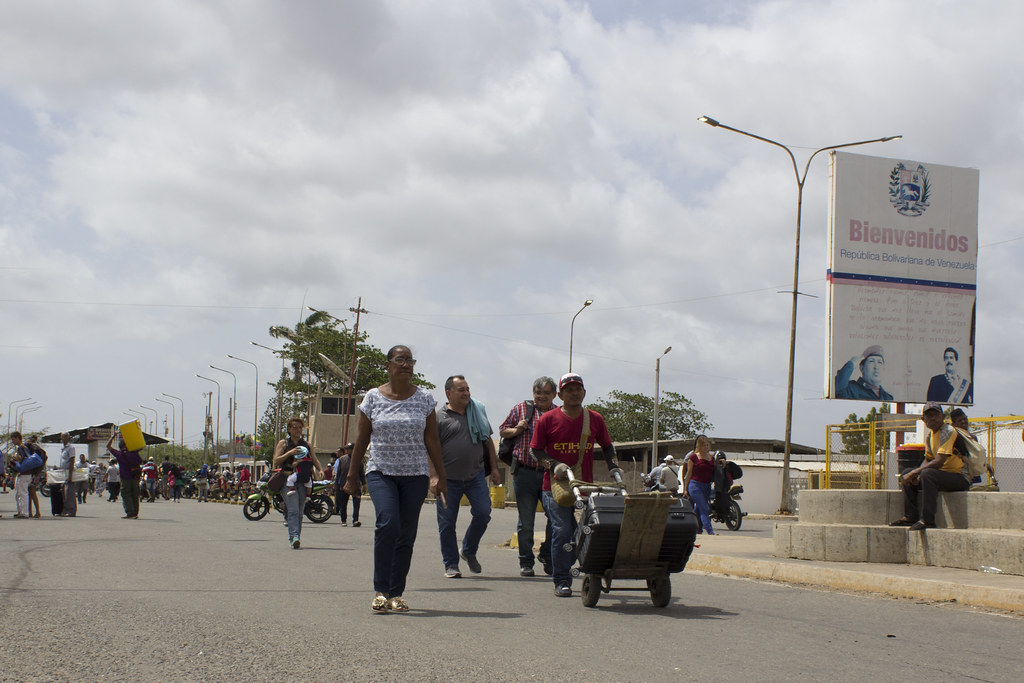 Part of the clamp down on migration — both in the U.S. but also region-wide — is political, according to Geoff Ramsey, Senior Fellow at the Atlantic Council's Adrienne Arsht Latin America Center.
"I think more broadly, the United States is increasingly viewing migration from Venezuela through a political lens and increasingly trying to find ways to limit migration from the region," Ramsey told Aztec Reports.
"We're seeing a dynamic where across the region, from Colombia to Ecuador to Peru to Chile, countries are increasingly making it much more difficult for Venezuelan migrants to flee at a time when the humanitarian emergency in Venezuela remains very dire," he explained.
Militarization of immigration policy in Mexico and abroad
According to the DHS, the U.S.' Venezuelan migration policy relies heavily on the support of the Mexican government and their ability to enforce immigration within their borders. Even going so far as to say, "The United States will not implement this process without Mexico keeping in place its independent but parallel effort to accept the return of Venezuelan nationals who bypass this process and attempt to enter irregularly."
Since Mexican President Andrés Manuel López Obrador came into office in December 2018, the country's migration policy has increasingly relied on the military, leading to a more aggressive culture of detainment and deportation towards migrants.
Read more: Mexico has militarized its immigration policy: Report
According to Ramsey, the use of security forces appears to be a region-wide trend, not just limited to Mexico.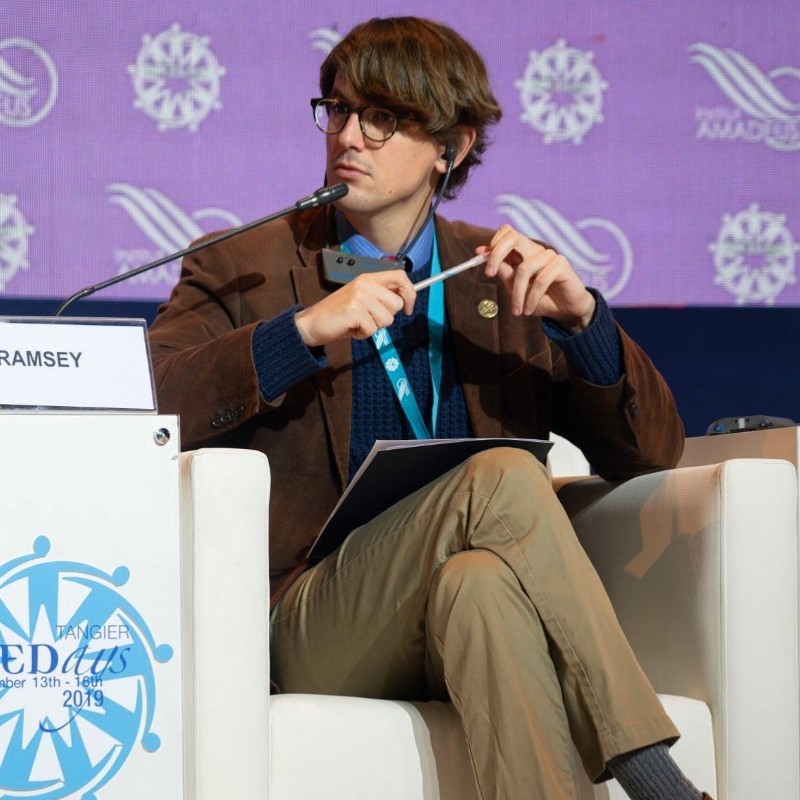 "Here in the United States, we're seeing the National Guard also play an increasingly active role in certain parts of the US-Mexico border," said Ramsey. "We've seen a more militarized approach to Venezuelan migration in Brazil. And I think this is unfortunately an increasingly common trend across the Americas where governments are actively relying more and more on the military to address migration. And I think it raises concerns around human rights and accountability."
Mexico's aggressive stance on immigration has led to reports from migrants of harassment, abuse and extortion from migratory officers in Mexico.
In late January, Nicolas, a 23-year-old Venezuelan migrant whose real name we're withholding for fear of retribution, took a flight from Colombia to Mexico City with the aim of making it to the U.S.
He alleges that abuses by Mexican migration officials began immediately after he landed (Aztec Reports could not verify his account). According to him, the police arbitrarily detained him upon entry, and an officer attempted to extort him for the USD $1,000 he was carrying in cash.
Later, on a 10-hour bus ride north from Mexico City to Monterrey, the police stopped the bus on three different occasions, targeting only migrants and demanding money while threatening to hand them over to migration authorities.
In early February, Nicolas crossed the border into Texas with the assistance of a coyote (migrant smuggler), where he turned himself in to U.S. immigration authorities. He was allegedly detained for one day and then expelled back to Mexico under Title 42.
At the immigrant detention center in the Mexican town of Piedras Negras, Nicolas slept in a small cell with 70 other migrants, where he said he was underfed and given just one bottle of water per day.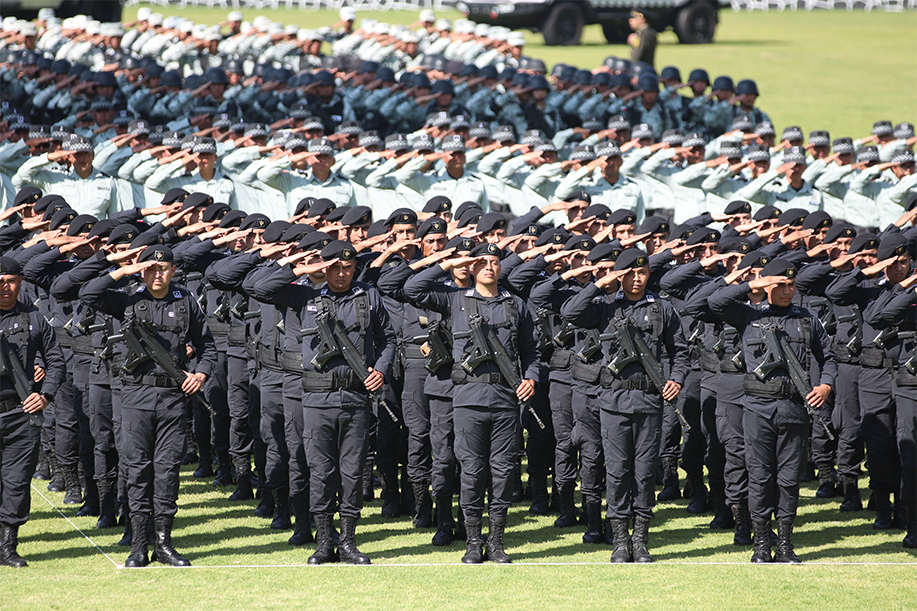 Nicolas said he witnessed verbal abuse by guards, including the use of the racial slur "wetback," as well as phsyical violence against migrant detainees.
"For example, someone complained because he could not sleep and had to sleep sitting up, and he was beaten," Nicolas told Aztec Reports. "And then [other migrants] complained that there was no mattress, no space, that some people who were sick there were going to die, and so they complained about that and got beat afterward. Then there was one who was beaten up for smoking a cigarette."
Nicolas is currently in Toluca, working as a waiter. He's refused to apply for asylum in Mexico as reaching the U.S. is still his main goal. However, he shared cautionary words for fellow Venezuelan migrants looking to enter the U.S.
"There are people who come through the jungle, and I would tell these people not to risk their lives … because entry into the U.S. is not guaranteed as it used to be," he said.
Venezuelans seeking asylum in Mexico
In June of last year, the United Nations High Commissioner for Refugees (UNHCR) reported that Mexico had become the world's third largest destination for asylum seekers, behind Germany and the U.S.
According to data from the Mexican Commission for Refugee Aid (COMAR), Venezuelans are the third-largest group of asylum seekers in Mexico with 1,988 petitions in February. This is a relatively low figure when compared to Haiti, which topped the list with 8,215 asylum petitions, and Honduras, with 5,780.
"We're seeing a build up of Venezuelan migrants on the U.S.-Mexico border who have not been able to benefit from [the U.S. migration program]. And I think that's an illustration that while this is a welcome program, this doesn't go far enough in ensuring Venezuelans' right to come to the United States to seek protection," he said.
For Salazar, the 30-year-old traveling with her boyfriend, staying in Mexico is not an option. Currently, they're living in a shelter in Metepec, a small municipality on the outskirts of Toluca, in central Mexico.
"Staying here [in Mexico] is not an option. I've lost so much weight here that I'm like a feather! I'm in such a condition that if my mom sees me, she starts crying," she said.