Mexico City, Mexico — Mexico's Attorney General's Office (FGR) announced an investigation into the country's former intelligence chief, Tomás Zerón, for illegally purchasing the Pegasus spyware from Israeli startup NSO Group during his stint as leader of the now-defunct Criminal Investigation Agency. Zerón is currently on the run in Israel.
According to the FGR, Zerón and different intelligence agencies in Mexico purchased the spyware, capable of remotely hacking smart devices such as cell phones for surveillance purposes, for a total of USD $26,000 from 2012 to 2018.
Zerón and other officials have been formally accused of embezzlement, fraud, misuse of power and authority, and criminal association.
These new accusations join other pending criminal proceedings against Zerón, including torture and forced disappearance for his coverup of the disappearance of 43 students traveling on a schoolbus in rural Mexico in 2014.
As a lead investigator in the case involving the disappearance of 43 students from the Ayotzinapa Rural Teachers College on September 26, 2014, Zerón was vital in hiding the military commander's involvement in the abduction and disappearance of the students.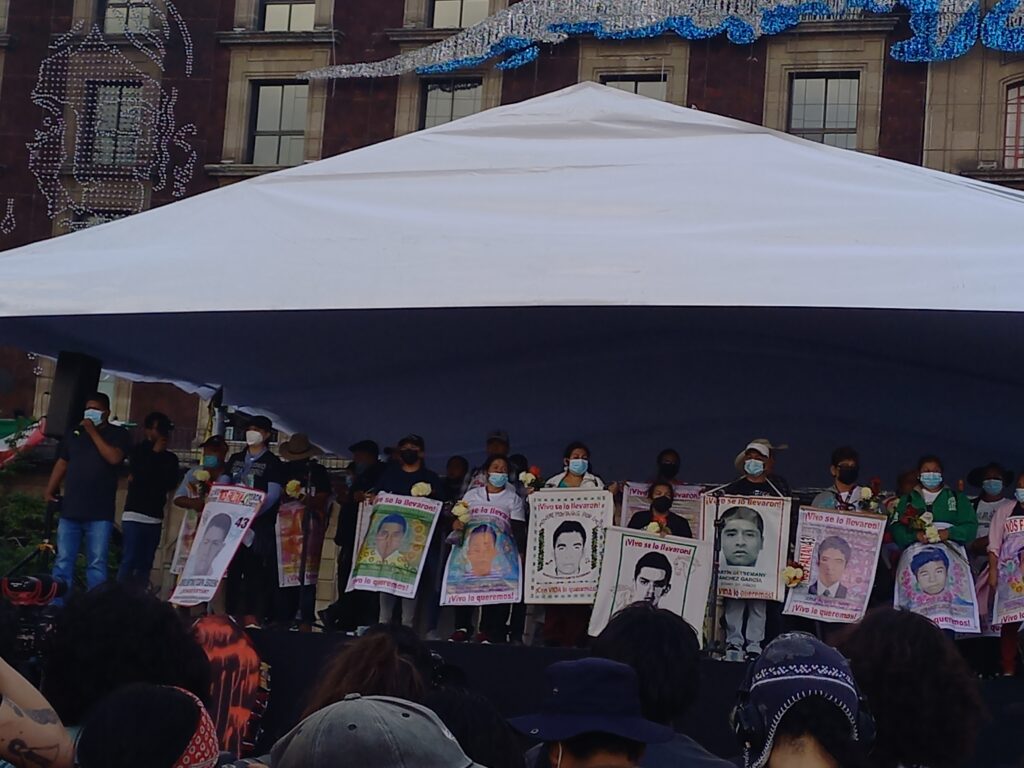 According to the investigation carried out years later by a special commission in charge of the case, Zerón tampered with evidence and extracted signed confessions through torture to cover up the participation of federal and state authorities in the disappearance.
The disgraced intelligence chief fled to Israel in August 2019, where he has been living in hiding ever since.
Mexican President Andrés Manuel López Obrador has urged the Israeli government to extradite Zerón, to no avail, and for the time being, it seems the new allegations against the spy chief will go unanswered.
In a story published in 2017, The New York Times reported that Mexico's government had used Pegasus to spy on the lawyers of the parents and relatives of the 43 disappeared. 
In its written statement, the prosecution emphasized that the Attorney General's Office has never used the Pegasus software and that Zerón acquired it "illegally."
Pegasus in Mexico
Although the FGR assured that the Pegasus tool has not been used or acquired by the new administration López Obrador, journalistic investigations and leaked documents have uncovered that the Mexican state continues employing the espionage software on activists and journalists.
An investigation from digital rights organization R3D uncovered that the Secretary of National Defense acquired Pegasus in April 2019 and used it against two journalists and one activist investigating cases of alleged human rights violations by military members.
Moreover, the military used Pegasus against human rights defender Raymundo Ramos in 2020 after Ramos began investigating the extrajudicial execution of three people by military officers in northern Mexico.
Since 2017, journalists and activists have been pushing for legal action to investigate the use of spying software against civilians, a problem that persists through different Mexican administrations.